Strategic Academic Solutions - We Help Students Help Themselves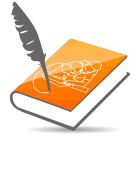 Sydney tutor in Algebra, Biochemistry, Biology, Business Studies, Calculus, Chemistry, Communication, Computing, Creative Writing, EAL, Economics, Engineering, English, English Literature, ESL, Essay Writing, French, Further Maths, General Science, Geography, Geometry, History, Human Biology, IELTS, Industrial Technology, Journalism, Latin, Legal Studies, Maths, Maths Methods, Media Studies, Microbiology, Philosophy, Physics, Programming, Psychology, PTE, Reading, Society and Culture, Special Needs, Statistics,
Service areas
Roseville,Lindfield,Killara,Willoughby,Chatswood
How to best prepare for a HSC? ATAR/HSC what's the difference? What is key to a student's focus? What can I do as a parent?
*** Trials Available NOW - Come in for a free and open discussion with Nigel on all things HSC - Call Today (02) 9416 4222
At Smart Moves we have discovered that the teacher and or tutor needs to be part of the solution, the real puzzle is the individual student? Over the years, we have found it important to find our students a mentor, a practical guide who can help them navigate the treacherous landscape of modern schooling. Once we have the student on-side, we can focus on developing the student's creativity and critical thinking skills. This allows the student to not just survive, but to excel.
Smart Moves has been established for over 15 years, at Roseville Train Station, and have been employing over 30 local tutors/teachers picked because they are able to inspire their students as they are also local to the North Shore area. All of them have Working With Children Checks, and a love for the subjects they tutor.
Our opening hours extend into the evening and weekends, offering flexibility to the busy student. Join or leave anytime with our flexible pricing. We believe in helping students gain the confidence to stand strong on their own – ultimately, they will be entering the exams as individuals.
Call us now on (02) 9416 4222 or check out our website at www.smartmoves.com.au.
We have been a registered member of the ATA since 2005 and happily support the Chatswood Junior Rugby club!
Contact
Experience
We systematically choose "mentors" who will match your child to both encourage and
motivate them. Smart Moves has been using this methodology over the past 10+ years
with unparalleled success.
Qualifications
All tutors are Working With Children Certified. They have all been chosen based on a background which complements their choice of subject - they must "love what they teach". We then infuse them with our philosophy on learning using critical thinking skills and creativity. Most have grown up locally so are well used to the mannerisms of the community. Combine all this with a proven generation we are hoping to connect to your student in a way that will inspire them to reach their potential.
Rates
Pay-As-You-Go, Discounts apply for sessions bought in advance.
Flexibility is assured. Just need help with an assignment or assessment? Or to devise a
plan to strengthen your weaknesses? Or to discover new techniques and tips in
preparation for the HSC? Smart Moves has a tutor for you!
Working With Children Check
Yes, I'm cleared to work with children in New South Wales until 10-Feb-2025 (details available on request)
Registered
Joined Tutor Finder on 28-Apr-2014 (updated profile on 31-Oct-2020
)