Improving Your English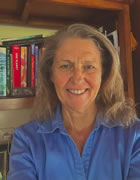 Sydney tutor in Communication, Creative Writing, English, English Literature, ESL, Essay Writing, Geography, Health Studies, History, Journalism, Media Studies, Medical Doctor, Nursing, Nutrition, Philosophy, Physical Education, Psychology, Reading, Society and Culture, Sociology, Special Needs, Study Skills, TOEFL, IELTS preparation
(22 student reviews)
Hi there
I'm Stephanie Brookes, your experienced English tutor, and I'm here to make your journey into the English language informative, engaging and enjoyable.
With more than 13 years of tutoring, teaching isn't just a job for me. It's my lifelong passion. From youngsters in Year 2 to the final year of high school and the challenges of Year 12, I can help you reach your highest potential in English. I've been privileged to guide students from all walks of life, including business professionals, university students, and ESL learners.
Please view my 22 reviews and see what my students have to say about their progress and improvement under my guidance.
My commitment to you is to make the learning process interesting and fun, and provide you with the skills to improve your English and move forward.
School Holidays: Over the December/January school holiday break, I can deliver a tailor-made step-by-step programme to help you reach the next level in English, covering writing, grammar, comprehension and advanced vocabulary. It's a great opportunity if you have this extra time to focus and dedicate yourself to the challenge of upskilling in all core areas of English.
Writing is my speciality, and as a published author, I have an extra edge, and a very effective method to help you improve. Want that book published? I can assist you with editing word flow and making your words shine, whether it's an essay, blog page, or your first book.
Every student comes with their own unique learning style, and I am here to offer you a way forward, specific to your learning style, to master the intricacies of the English language.
Phonics: I am a phonics-trained teacher, and most of my English lessons incorporate phonic principles. I will guide you towards understanding the mechanics of the English language, and with solid phonic foundations, your English will improve.
Primary, Middle School, High School: For students of all ages, my step-by-step approach covers writing, comprehension, text annotation, reading, grammar, spelling, and advanced vocabulary. The results speak for themselves, as evidenced by the glowing reviews from students who've excelled in English under my guidance.
Dyslexic students: You will find my tailored phonics-based program is designed to create a strong foundation. Phonics is the key to unlocking the English code, and I'm here to make it easy and comprehensible. With 13 years of experience, rest assured you are in good hands.
Reviews: With a portfolio of 22 student reviews, you can see the transformative power of effective tutoring. I've helped countless students improve their grades and boost their confidence, easily tackling even the toughest assignments. With weekly tutoring, you'll witness solid progress that keeps you motivated.
But it's not just about results; it's about enjoying the journey. My lessons are not only innovative but also fun. I bring patience, kindness, and an engaging teaching style infused with humour. Together, we'll explore all the tips and tricks to unlock your highest potential.
First Lesson: Our first lesson starts with a quick 10-minute English Diagnostic test and a learning style test. Understanding your unique learning style is a game-changer, whether it's for school, work, or beyond.
First-time authors: For aspiring authors, I offer book coaching, content editing, and proofreading services. From spiritualism to fiction, non-fiction to biographies and personal memoirs. Your literary needs will be covered, and this can be done via email or face-to-face, via Zoom.
Love letters: If you're looking to craft effective and authentic love letter responses, I have a special skill set to make your words flow naturally and effortlessly.
Meeting Place: I am available six days a week and hold tutoring sessions online via Zoom or any other platform you prefer.
Distance is no obstacle, as many of my long-term students have moved away and now live in Dubai, China, Hong Kong, and Germany.
Contact: stephtravelwriter@gmail.com
So, whether you're aiming for academic excellence, career advancement, or simply a mastery of English that's as enjoyable as it is educational, contact me by email.
Let's embark on this adventure of learning together!
Best regards,
Stephanie Brookes English Tutor & Author: "Indonesia's Hidden Heritage - Cultural Journeys of Discovery."
Contact
Experience
13 years tutoring children and adults ranging from 5 years to 60 years. I have taught early learners, primary and high school students, university students, ESL students, business leaders, managers, and adults who struggle with the written word. I will help you every step of the way to improve your English skills, including writing better emails, reports and even love letters. Yes, I can help with love letter responses and help you express yourself with a natural word flow and ease.
Qualifications
Quantam Phonics Certificate
TESOL - Teaching English to Speakers of Other Languages
University of Queensland - The Fundamentals of English
Author of "Indonesia's Hidden Heritage", published 2014
Professional writer - www.travelwriter.ws
Rates
My hourly rate is $84 per hour, however my variable rate is $43 an hour for email help. This includes editing, proof reading, essay help, help with planning and assignments and valuable written feedback, academic essays, business proposals, and corporate newsletters and reports.
Gender
Female
Registered
Joined Tutor Finder on 26-May-2013 (updated profile on 10-Dec-2023
)