Improving Your English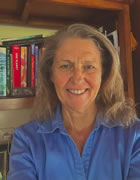 Sydney tutor in Creative Writing,
English
, Essay Writing, Reading, Special Needs, IELTS preparation
(6 student reviews)
Hi,
I am a qualified tutor and look forward to helping you improve your English skills. For over the last 9 years I have helped hundreds of students improve their grades and gain confidence that no assignment is too hard to tackle.
My teaching style incorporates a multi-learning approach. Let's face it, we are all unique individuals. Every student receives an individual learning plan based on an assessment which I conduct on the first meeting. Together we will discover your weakness and tackle those first, regardless if you need support in spelling, grammar, writing or comprehension.
My lessons are innovative and fun. You will progress quickly. Check out all of my great student reviews. I am a patient, kind and engaging teacher with a good sense of humour. Your writing and English will most assuredly improve working with me.
I am specially trained in working with dyslexic students. I teach a step-by-step programme using phonics which builds a lasting foundation forever. Using phonic principles and explaining how sounds and words go together will decode English in an easy and understandable way.
Meeting Place: I offer private tutoring sessions in real time on Skype. I can help with assignments, essays, writing techniques and ESL support.
My promise to you is always to provide you with invaluable feedback and action steps for improvement week by week.
I am here to help you and look forward to hearing from you. Let's get started, shall we?
Best regards,
Stephanie Brookes
English Tutor
Author: "Indonesia's Hidden Heritage - Cultural Journeys of Discovery."
stephtravelwriter@gmail.com
www.travelwriter.ws
Contact
Experience
13 years tutoring early learners, primary school, high school, university, ESL, adults and
dyslexic students.
Qualifications
Quantam Phonics Certificate
TESOL - Teaching English to Speakers of Other Languages
IELTS Preparation
UNI of QLD - The Fundamentals of English
PROFESSIONAL WRITER - see my website www.travelwriter.ws
Rates
$55 per hour
Gender
Female
Registered
Joined Tutor Finder on 26-May-2013 (updated profile on 20-Mar-2019
)