Improving Your English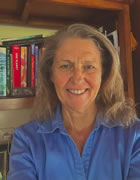 Sydney tutor in Creative Writing, English, Essay Writing, Reading, Special Needs, IELTS preparation
(19 student reviews)
Hi,
I am a qualified tutor, and I am here to help you improve your English skills. I have been tutoring for nine years. My absolute passion in life is teaching. I tutor children from Year 2 to Year 12, plus adult learners, University students, business managers and ESL students. I make the learning process interesting and enjoyable.
Please read my student reviews, and you will see the difference a good tutor makes. You will get results.
I have helped hundreds of students improve their grades and gain confidence. No assignment is too hard to tackle. I have assisted several dyslexic students with my specialised phonic programme.
Help is at hand.
If you require a quick edit on your original piece of writing or essay help, I can assist you by email. I am very quick to respond. Email editing help is only $38 per hour. My face to face rate is $64 an hour and I teach live by Zoom or Skype.
With weekly tutoring, you will see solid progress. My teaching style incorporates a multi-learning approach. In our first lesson, I will establish your learning style and conduct an English test. Knowing your learning style (there are three ways we learn) makes a huge difference to school, work and beyond.
The English test (15 mins) allows me to assess your level. You will get ongoing help with step by step support in writing, , grammar, vocabulary building, spelling and comprehension. Many of my long term students have been on my programme for 1-2 years and even moved countries, and we still maintain weekly tutor sessions online.
My lessons are innovative and fun. I am a patient, kind and engaging teacher with a good sense of humour. I teach you all the tips and tricks and get you practising.
Dyslexic Students: I am specially trained in working with dyslexia and offer a phonics-based programme. Phonics builds a lasting foundation. Understanding phonic principles and knowing how sounds and words go together will decode English in an easy and understandable way.
Meeting Place: I offer private tutoring sessions online by Zoom or Skype.
My promise to you is always to provide valuable feedback and action steps for improvement week by week.
I look forward to hearing from you.
Best regards,
Stephanie Brookes
English Tutor & Author
Author: "Indonesia's Hidden Heritage - Cultural Journeys of Discovery."
stephtravelwriter@gmail.com
Contact
Experience
9 years tutoring an age range from 5 years to 50 years. I have taught early learners, primary and high school students, University students, ESL students, adults and General Managers, who struggle with email correspondence and general writing, primary and high school students, university students, and early learners who have a need for solid phonic principles and a good foundation. Whether its adult learning, business and management up-skilling skills required or a programme for dyslexic students, I can tailor a programme to suit you. I tutored a student who lost her ability to read and write after a car accident. She made excellent progress with a solid 3 month programme with sessions 3 times a week and regained her confidence and is now back to work. I hold a TESOL Certificate, Quantum Phonics Certificate and completed my Certificate in the Fundamentals of English (University of Qld). I have strong skills in ESL teaching methodology and above all, I have a passion for teaching and helping you improve. Please reach out to me by email - stephtravelwriter@gmail.com
Qualifications
Quantam Phonics Certificate
TESOL - Teaching English to Speakers of Other Languages
IELTS Preparation
UNI of QLD - The Fundamentals of English
Author of "Indonesia's Hidden Heritage" published 2014
Professional writer - www.travelwriter.ws
Rates
My hourly rate is $64 per hour, however my variable rate is $38 an hour for email help. This includes essay help, assignments, written feedback, proof reading, university essays, business proposals, proof reading and corporate newsletters and reports.
Gender
Female
Registered
Joined Tutor Finder on 26-May-2013 (updated profile on 20-May-2022
)