Registered teacher who will improve your child's marks years 5-12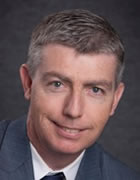 Perth tutor in Algebra, Calculus, Further Maths, Geometry, Maths, Maths Methods
I am a WA teacher with full TRBWA registration who has excellent knowledge of the curriculum, Casio graphics calculator, and student learning techniques. I am also able to tutor students doing the IB.
I work well with students who are either struggling or ready to push themselves to average an A grade.
I quickly identify any gaps in knowledge as well as help with homework, investigations, and test preparation.
Whilst working on current classroom tasks, I also look forward, preparing students for upcoming topics in the curriculum.
Most of my students have stayed with me for several years right through to year 12.
There is no extra cost for an extra sibling or if you can find a student from another family. Comments from parents:
Exceptional mathematics tutor
Stuart is a highly-skilled math tutor that has helped prepare my daughter for assessments and exams during her time at school. He has helped develop her confidence in mathematics through his clear and logical explanations of concepts. His methodology and patience when teaching my daughter has seen in her perform extremely well in mathematics and her passion for the subject is testament to his capabilities. I wholeheartedly recommend Stuart and thank him for tutoring my daughter since year 8. Noel
Outstanding and Engaging Tutor Who Delivers
Stuart has been tutoring with our son for the past four years from years from year eight. He has managed to lift his marks from a struggling non comprehending student to consistently have maths as his best subject. The advantage Stuart brings is he is a older professional teacher in fact he is far more than a teacher as he has life skills outside the classroom along with being a parent that allows him to read and motivate boys.In fact we have handed over No 2 son to embark on the same journey. Trevor
Tutor for Year 8 Maths
Stuart is an excellent tutor. My son struggles with Maths, but since tutoring with Stuart - his grades have improved significantly. My son now requests extra tutoring sessions prior to every maths assessment, and goes into the assessment feeling prepared and confident. I highly recommend Stuart. Deb
Stuart is an execellent tutor
Stuart is an excellent maths tutor. We've been going to Stuart for 3 years and my children's grade have increased dramatically. Both my children love maths because of Stuart. Highly recommend. BG
Maths Tutor
Stuart has made a huge difference to the maths grades of both my daughters. He has a calm and logical manner and carefully and patiently explains any concepts that they are struggling with or have missed during class time. He has developed their confidence by teaching them those maths basics that are required to understand the course. He always approaches the sessions in a positive manner and his pre-test revision sessions are invaluable to their test results. Thanks Stuart! Jodi
An excellent Maths tutor
When I was looking for a Maths tutor for my son, I decided that the right person for the job would need to be patient, positive and encouraging, highly skilled and experienced, very knowledgeable and would need a sense of humour. Stuart Chapman is all of these and so much more. Stuart rarely tells his students that they're wrong. Instead, he says, "Would you like to tell me how you arrived at that answer?" If you are looking for an excellent Maths tutor, act quickly. Stuart is in big demand. Bob
You may come to my house in Mt Claremont or I will travel to your home. (A small extra fee may apply) Please call me on 0478 774 410
Contact
Experience
I have been tutoring and teaching for over 20 years. I tutor students from Year 6- Year 12. Most students stay with me until they finish Year 12. I work with students of all abilities and motivations. Almost all my students have improved their grades by one or two levels. I have also helped many students move from the standard class to the advanced class in their school.
Qualifications
B Eng, BA, Grad Dip Ed
WWC; Teacher Registration (Full)
Rates
$80 per hour
Gender
Male
Registered
Joined Tutor Finder on 10-Jan-2021 (updated profile on 10-Jan-2022
)