One-on-One (Individual) Tuition - All Subjects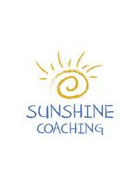 Sydney tutor in Biology, Business Studies, Chemistry, Economics, Engineering,
English
, Legal Studies, Maths, Physics, Statistics, UMAT, PDHPE
(2 student reviews)
Sunshine Coaching provides Individual (One-on-One) tuition to Primary and High school students in all core subjects including Maths, Physics, Chemistry, Science, Biology, English, Legal Studies, Economics and Business Studies.
Our tutors include experienced professional teachers, HSC markers and university students (95+ ATAR). All our tutors have a Working With Children Check (WWCC) Certification.
In-home tutoring is available for Maths, Physics, Chemistry, Science and Biology at an additional cost.
Our programs follow the syllabus closely and provide students with a comprehensive understanding of the theory, skills and exam techniques.
Selective/OC Test - We provide help to students sitting for the Selective Test / OC Test to improve in the subjects where they are struggling. However, we do not prepare students for the test in isolation. Instead we try to improve their fundamentals so that they can excel in the broad academic career.
We also offer UMAT and NAPLAN Test preparation. We are located in Norwest Business Park with parking available.
Contact
Experience
Professional NSW school teachers over 25 years of experience, including HSC markers.
University Students achieved 95+ ATAR and Band 6 in the respective subject.
All tutors have a current Working with Children Certification.
Qualifications
Professional Secondary school teachers and experienced university students achieved 95+ ATAR and
Band 6 in the subject to be tutored by them.
Rates
One-on-One tuition Rates with University Student tutor :
- $50 per hour for years K - 7
- $55 per hour for years 8 - 10
- $65 per hour for years 11 - 12
One-on-One tuition Rates with Professional Teacher :
-$90 per hour for all students.
Home Tuition: Fees + Home visit fee $10
Registered
Joined Tutor Finder on 25-May-2014 (updated profile on 24-Jan-2019
)