BETTER MATHS GRADES - Your child's journey starts HERE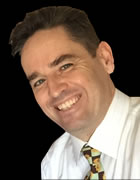 Online tutor in Maths, Algebra, Calculus, Statistics, Further Maths, Maths Methods
I travel to these locations
Sydney, NSW, Victoria, Melbourne, QLD, Brisbane, SA, Adelaide, WA, Perth, Canberra, Darwin, Tasmania
(5 student reviews)
SAVE $$$ BY LEARNING MATHS FASTER AND RETAINING MORE!
CATCH UP, GET AHEAD and ACCELERATE your MATHS.....FAST!
It's my firm belief that we can all become great mathematicians if given the opportunity.
I have a passion for maths that is contagious. I've loved and enjoyed maths ever since I can remember.
But not everyone has the same passion.
I understand many start tuition as a last resort, sometimes forcibly or coerced by parents. Some feel like failures and want to give up before they've started.
Some are carrying a lot of baggage and have been conditioned over the years to believe they're hopeless and dumb and maths just isn't for them.
There was a period of time in highschool where I lost my passion. Although I had a brilliant teacher, he was not so brilliant in communicating and I started to fall behind. Soon I'd lost interest and my grades suffered.
Instead of giving up I went back to the basics. I bought some maths summary books and retaught myself everything from scratch. It wasn't long before I'd reignited the fire!
If your child is struggling, there is hope! Don't give up!
I will help them to identify the issues, catch up and get ahead. No dramas.
If your child is gifted, I will help them accelerate their learning and maximise their potential.
I've personally worked with and helped hundreds of students to not only catch up but learn to love maths and thrive.
There is nothing more exciting than reviving a smouldering wick, imparting hope and watching learners thrive as they discover THEY CAN DO IT!
I'll help your child to identify and acknowledge their weaknesses, embrace their strengths and to learn how to turn their stumbling stones into stepping stones.
We'll plug the holes, stop the leaks and make sure they stop falling behind. We'll work together to make maths easy, fun and practical.
Even better, we'll not only catch up but get ahead!
I'll use brain compatible teaching methods to help your child accelerate their learning!
Book a free 15 minute consultation here: https://superlearn.bookafy.com/steve-trumble
---------- TEACHING LEVELS? ----------
I teach/tutor/train/mentor all levels to Year 12
---------- Are 1 to 1 or GROUP LESSONS AVAILABLE? ----------
~ Yes! ~ Online lessons: we will video chat and use an interactive online whiteboard. It is high speed and more effective than in-house tutoring.
Note: If you would like to save $$ and have your child learn in a group with friends, please contact me for an estimate.
---------- LIMITED PLACES ----------
Preference is given to students who are determined to improve, desperately need help or come from disadvantaged backgrounds.
Preference is also given to students with parents who are determined to join and support their child on their incredible learning journey.
---------- WHY SHOULD I TUTOR YOUR CHILD? ----------
I invite you to call me anytime and I'll explain step by step how we will work together for your child's success.
I happy to discuss your needs - book a free 15 minute consultation here: https://superlearn.bookafy.com/steve-trumble
As William Butler Yeats said: "Education is not the filling of a pail, but the lighting of a fire."
Let's put an end to bad school reports and start lighting those fires!
Best regards,
Steve
Contact
Experience
Over the past 22 years, I've worked with just about every type of learner I can think of. Learners of all ages, abilities and backgrounds.
This has included:
~ students from non-English backgrounds (and I read, write, speak Vietnamese fluently)
~ young learners
~ 'lazy' learners
~ 'difficult' learners?
~ struggling learners
~ learners who were failing maths
~ learners who were many years behind
~ gifted learners
~ learners from selective schools
~ learns wanting help with school exam or selective school test preparation
~ unmotivated learners needing a coach and mentor to bring out their best
~ high achievers who wanted to soar higher (90% - 100%)
It doesn't matter how LOW or HIGH your child is scoring in maths, with the right advice, guidance and direction, they WILL improve, become BETTER learners and reach their full potential.
Qualifications
Bachelor of Education
Cert IV Training & Assessment
Rates
Years 1 - 10 : $88 per hour (inc. gst)
Year 11 : $99 per hour (inc. gst)
Year 12 : $110 per hour (inc. gst)
(1) ADVANCE PAYMENT - 10% DISCOUNT (minimum 6 lessons)
~ All lessons are online : live video chat / interactive whiteboard
(2) CASUAL RATES:
~ All lessons are online : live video chat / interactive whiteboard - Pay 1 lesson ahead, no discount available
- A tax invoice will be provided for all tuition.
- Family discounts apply for additional children.
- Discounts apply for group tuition
- Credit Cards accepted (no fees!)
Please note: there are no extra charges for lesson preparation, parent-teacher interviews, exam preparation or homework preparation.
Working With Children Check
Yes, I'm cleared to work with children in New South Wales until 24-Jul-2023 (details available on request)
Gender
Male
Registered
Joined Tutor Finder on 14-Jul-2018 (updated profile on 24-May-2019
)