[ YEARS 2 to 12 ] Helping kids become happy mathematicians for 23 yrs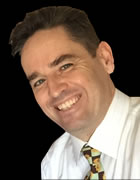 Sydney tutor in Algebra, Calculus, Further Maths, Geometry, Maths, Maths Methods, Statistics, Math, Mathematics, Problem solving, Remedial programs, Fast-track programs for struggling learners, Extended Maths, OC Class, Gifted students, Talented students, Exam preparation, HSC, IGCSE, Maths SL, IB, MYP, International Baccalaureate, Selective schools, Naplan, Remedial help, Selective School Exams, Growth mindset training, Public Speaking, Mindmapping, Accelerated learning techniques, Year 2, Yea
I travel to these locations
Melbourne, Brisbane, Adelaide, Perth, Darwin
(6 student reviews)
[ EXCITING NEWS!!! ] : More affordable online classes starting November 2019 for years 3 to 10! Pre-enrolment is taking place now. Small class sizes, limited places.
[ FREE CONSULTATION ]: I'm an experienced Maths teacher, tutor, mentor and coach for YEARS 2 to 12.
You're here desperately searching for a maths tutor...and there are 1000s. Who to choose? How to choose? Should I choose the cheapest? Qualifications? Experience? Location? Reviews? Something else? I feel your frustration. Is it your first time seeking a tutor? Or have you already tried some tutors that didn't match your child's needs?
I understand your frustration. The decision is daunting and you don't have the time or money to try them all.
I'm so glad you've found me!
The most important question I'd like to ask is: Every parent wants their child to achieve better grades but do you honestly believe your child has the potential to do it?
YES! I'm sure you do. I feel the exactly the same way and will be there to support you 100%. I believe every child is a potential superhero and with the right team behind them, anything is possible.
This is what kids hear all the time: "You can't do it." "You're not good enough." "You're not cut out for maths." "They can do it, why can't you?" "It's easy." "Why didn't you do better?" "Your brother was great at maths". There is so much negative criticism that weighs our young ones down and it gets repeated so often that they soon believe it and give up. This breaks my heart.
Have you heard of mindset?
Do you know that mindset is the most important factor that determines your child's success at school and in life? Yes, it's even more important than who teaches them, which school they attend, their socioeconomic status, race etc.
I promote a growth mindset and encourage and motivate my students to be the best THEY can. As your child's mindset grows they will become happier, more content, more confident and start to believe they can do it! The fire has been lit. Before long, they might even, dare I say it, start to love maths. Wow!
I invite you to a free consultation to see how your child can discover their inner superhero and become the next Leon, Kalotina or Patrick:
Leon made phenomenal progress in just 6 weeks. Here's what he said:
"Six weeks from the 2018 HSC, I was not very confident at achieving a good result in the exam. However, at extremely short notice, Mr Trumble was extremely accommodating in helping to teach me as much content to give me a good base for the examination. I went from a mid- 40 in my trial to a 70 in the hsc all thanks to the quality tuition provided by Mr Trumble. A huge thank you to Mr Trumble as well, because most of the skills he taught me for maths revision are helping me to achieve high results in my other subjects. I would highly recommend Mr Trumble to anybody."
Kalotina moved from potentially failing her Year 10 exams to passing and gaining entrance to Year 11 Advanced maths in 4 weeks. Here's what her mum, a science teacher, said:
"Steve is a unique teacher who goes beyond the call of duty to help my daughter not only to engage with the subject but to get her to the point where she is confident and getting the results she is capable of. He has a good sense of humour and uses different tools to enhance learning. Overall, a wonderful person who is caring, resourceful, passionate, and motivated to do his best."
Patrick moved up to extended maths within a month. Here's how he felt:
"Mr Steve has made Learning Math feel more fun and relaxing, instead of feeling anxious when preparing for exams. My grades were just above average before I met Mr Steve, but now I am well above average. My main weakness before Mr Steve was rushing through questions and not slowing down to think. Now, Mr Steve has introduced me to unique and effective ways to solve questions and set out working out. I would 100% recommend Mr Steve for other students."
I would love for your child to share similar positive thoughts about their maths learning in the near future!
Let's start lighting those fires!
To your child's growth and success,
Steve
Contact
Experience
Over the past 23 years, I've worked with and taught hundreds of students of all ages, abilities and backgrounds from Government, Independent and International schools.
I have thousands of hours of teaching / tutoring experience in the classroom, in-home and online. I am continually updating, refining and perfecting my teaching techniques, methods and use of technology by taking on board student feedback, self reflection, participating in teachers forums and enrolling in professional development courses.
I've enjoyed working with so many different children including:
~ students from non-English backgrounds
~ young learners
~ challenging learners
~ struggling learners
~ learners who were failing maths
~ learners who were many years behind
~ gifted learners
~ learners from selective schools
~ learners wanting help with school exam or selective school test preparation
~ unmotivated learners who needed a coach and mentor to bring out their best
~ high achievers who wanted to soar higher (90% - 100%)
It doesn't matter how LOW or HIGH your child is currently scoring in maths, with the right advice, guidance and direction, they WILL improve, become BETTER learners and reach their full potential.
I invite you to a free 15 minute consultation to see how we can work together for your child's success.
Thanks,
Steve
Qualifications
Bachelor of Education (Honours)
Cert IV Training & Assessment
CELTA
SLAM certificate
Rates
Expert maths tuition from $40 per hour
[ GROUP CLASSES ] (years 3 to 10): (2 to 10 students per class):
$300 half term - 5 lessons x 1.5 hours (5% discount when paid in advance 1 week prior to the next half term)
$600 one term - 10 lessons x 1.5 hours (10% discount when paid in advance 1 week prior to the next half term)
[ ONE - TO - ONE TUITION ]
All levels to Grade 10 / IGCSE 1: $87 per hour*
Grade 11 / IGCSE 2 : $97 per hour*
Grade 12 / IB: $107 per hour*
*10% GST will be added for students studying in Australia
(1) ADVANCE PAYMENT - 10% DISCOUNT (minimum 10 lessons)
(2) ADVANCE PAYMENT - 5% DISCOUNT (minimum 5 lessons)
(3) AUTOPAY MONTHLY - 4 weeks' lessons / month. For months with 5 weeks the 5th week is FREE.
(4) CASUAL RATES: pay 1 lesson at a time in advance. Standard hourly rate + 20%.
My lessons are excellent value. You really do get so much more:
~ individualised lesson preparation
~ parent interviews and updates
~ help with school exam preparation
~ preparation of maths practice activities
~ mindset and motivational activities
~ techniques to improve memory, time management and study habits
~ monitoring and tracking of school progress
~ ongoing assessments
~ help with difficult questions from school and more!
~ a keen interest is taken in all of your child's school subjects
- A tax invoice will be provided for all tuition.
- Discounts apply for group tuition
- Credit Cards are accepted (no fees!)
Student Discount
Special Offer - FREE CONSULTATION
Working With Children Check
Yes, I'm cleared to work with children in New South Wales until 24-Jul-2023 (details available on request)
Gender
Male
Registered
Joined Tutor Finder on 14-Jul-2018 (updated profile on 12-Oct-2019
)