SUPERLEARN MATHS Yrs 3-12. Learn faster, happier and with less stress!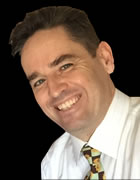 Sydney tutor in Algebra, Calculus, Further Maths, Geometry, Maths, Maths Methods, Statistics, Fast-track programs for struggling learners, Gifted students, Talented students, Exam preparation, HSC, IGCSE, Maths SL, IB, MYP, International Baccalaureate, Selective schools, Naplan, Remedial help, Selective School Exams, Growth mindset training, Public Speaking, Mindmapping, Accelerated learning techniques, Year 2, Year 3, Year 4, Year 5, Year 6, Year 7, Year 8, Year 9, Year 10, Year 11, Year 12,
(6 student reviews)
[ FREE CONSULTATION ]: Every child is unique with their own strengths so each lesson I teach is prepared and tailor made to the individual student. I invite you to join me for a free 15 min chat to discuss your child's needs, to answer questions or concerns and to discuss how we can "superlearn" your child's maths.
Maths has a bad reputation and many kids are in fear! This breaks my heart.
I know how it feels: lots of memorising, pain, pressure, stress and embarrassment when they just don't get it.
There is a better way that's fun, stress free, highly motivating, engaging and best of all, your child will learn to 'think in maths'.
It's called 'superlearning'. It's the result of my 23 years experience helping students from years 1 to 12 to catch up, keep up and get ahead. (The term 'superlearning' didn't exist so I had to invent it!)
We will tackle maths from as many different angles as possible. Did you know the most important factor to your child's success at school is their mindset. Yep! At that is something that can be changed. I always promote a growth mindset and encourage and motivate my students to be the best they can and not compare themselves to others. Their mindset will improve and they will become happier and more confident. Over the past 23 years I've seen it hundreds and hundreds of times before. It's my promise to you that your child will soon start to enjoy maths, complete their homework without threats or bribes and look forward to their lessons.
During our sessions your child will learn maths through hands-on activities, real life application and problem solving. They won't be sitting for an hour completing worksheets. We'll make sure they're on top of their schoolwork and well prepared for each upcoming test.
Here are just a few examples of my students who superlearned and supercharged their maths:
Leon made phenomenal progress in just 6 weeks. Here's what he said:
"Six weeks from the 2018 HSC, I was not very confident at achieving a good result in the exam. However, at extremely short notice, Mr Trumble was extremely accommodating in helping to teach me as much content to give me a good base for the examination. I went from a mid- 40 in my trial to a 70 in the hsc all thanks to the quality tuition provided by Mr Trumble. A huge thank you to Mr Trumble as well, because most of the skills he taught me for maths revision are helping me to achieve high results in my other subjects. I would highly recommend Mr Trumble to anybody."
Kalotina moved from potentially failing her Year 10 exams to passing and gaining entrance to Year 11 Advanced maths in 4 weeks. Here's what her mum, a science teacher, said:
"Steve is a unique teacher who goes beyond the call of duty to help my daughter not only to engage with the subject but to get her to the point where she is confident and getting the results she is capable of. He has a good sense of humour and uses different tools to enhance learning. Overall, a wonderful person who is caring, resourceful, passionate, and motivated to do his best."
Patrick moved up to extended maths within a month. Here's how he felt:
"Mr Steve has made Learning Math feel more fun and relaxing, instead of feeling anxious when preparing for exams. My grades were just above average before I met Mr Steve, but now I am well above average. My main weakness before Mr Steve was rushing through questions and not slowing down to think. Now, Mr Steve has introduced me to unique and effective ways to solve questions and set out working out. I would 100% recommend Mr Steve for other students."
I would love for your child to share similar positive thoughts about their maths learning in the near future!
To your child's success,
Steve
Contact
Experience
Over the past 23 years, I've worked with and taught hundreds of students of all ages, abilities and backgrounds from Government, Independent and International schools.
I have thousands of hours of tutoring experience both online and in-home. I am continually updating, refining and perfecting my teaching techniques, methods and use of technology by taking student feedback on board, through self reflection, by participating in teachers forums and enrolling in professional development courses.
I've enjoyed working with so many different children including:
~ students from non-English backgrounds
~ young learners
~ challenging learners
~ struggling learners
~ learners who were failing maths
~ learners who were many years behind
~ gifted learners
~ learners from selective schools
~ learners wanting help with school exam or selective school test preparation
~ unmotivated learners who needed a coach and mentor to bring out their best
~ high achievers who wanted to soar higher (90% - 100%)
It doesn't matter how LOW or HIGH your child is currently scoring in maths, with the right advice, guidance and direction, they WILL improve, become BETTER learners and reach their full potential.
I invite you to a free 15 minute consultation to see how we can work together for your child's success.
Thanks,
Steve
Qualifications
Bachelor of Education (Honours)
Cert IV Training & Assessment
CELTA
SLAM certificate
Rates
All levels to Grade 10 / IGCSE 1: $80 per hour*
Grade 11 / IGCSE 2 : $90 per hour*
Grade 12 / IB: $100 per hour*
*10% GST will be added for students studying in Australia
(1) ADVANCE PAYMENT - 10% DISCOUNT (minimum 10 lessons)
(2) ADVANCE PAYMENT - 5% DISCOUNT (minimum 5 lessons)
(3) AUTOPAY MONTHLY - 4 weeks lessons / month. For months with 5 weeks the 5th week is FREE.
(4) CASUAL RATES: pay 1 lesson at a time. No discount is available
My lessons are excellent value. You really do get so much more:
~ individualised lesson preparation
~ parent interviews and updates
~ help with school exam preparation
~ preparation of maths practice activities
~ mindset and motivational activities
~ techniques to improve memory, time management and study habits
~ monitoring and tracking of school progress
~ ongoing assessments
~ help with difficult questions from school and more!
~ a keen interest is taken in all of your child's school subjects
- A tax invoice will be provided for all tuition.
- Discounts apply for group tuition
- Credit Cards are accepted (no fees!)
Student Discount
Special Offer - FREE COMPREHENSIVE ASSESSMENT valued at $114
Working With Children Check
Yes, I'm cleared to work with children in New South Wales until 24-Jul-2023 (details available on request)
Gender
Male
Registered
Joined Tutor Finder on 14-Jul-2018 (updated profile on 15-Aug-2019
)