Years 3-12: Making maths EASY, ENJOYABLE & PRACTICAL for 24 yrs!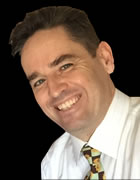 Sydney tutor in Algebra, Calculus, Further Maths, Geometry, Maths, Maths Methods, Statistics, Math, Mathematics, Problem solving, Remedial programs, Fast-track programs for struggling learners, Extended Maths, OC Class, Gifted students, Talented students, Exam preparation, HSC, IGCSE, Maths SL, IB, MYP, International Baccalaureate, Selective schools, Naplan, Remedial help, Selective School Exams, Growth mindset training, Public Speaking, Mindmapping, Accelerated learning techniques, Year 2, Yea
I travel to these locations
Fairfield, Parramatta, Liverpool, Hurstville
(6 student reviews)
Dear Parent,
I'm glad you've found me! I've been tutoring, coaching and mentoring students from year 3 to 12 with great success for over 24 years and nothing would make me happier than to see your child enjoying maths and getting great results.
How is your child doing with maths? Which one of the situations below best describes your child?
(1) they're struggling, below average, hard to motivate and find maths challenging and boring (2) they're average but you wish they had professional guidance to bring out their best
(3) they're a former high achiever but for some reason their grades have plummeted
(4) they're gifted and talented but currently feeling unchallenged and bored
(5) they're achieving well but you want them to become a top student
(6) they're a top student but it's highly competitive and you want to make sure they stay on top
No matter what situation your child is in NOW, my promise to you is that better habits and better maths grades start TODAY!
Over the past 24 years I've personally worked with and helped hundreds of students to not only catch up but learn to love maths and thrive. I've refined and honed my teaching techniques to the point where I can quickly pinpoint areas that need remediation to help your child become a top maths student in the shortest possible time. I've spent thousands of hours in the classroom teaching and in-home/online providing 1-to-1 tutoring to students in all of the above situations.
I'd like to invite you to a no obligation chat to talk about your child's maths progress, your concerns and any challenges they're facing. I'll let you know how we can all work together for their success in 2020. You can check my availability and make a booking here: https://bookme.superlearn.com.au/
No doubt you'd prefer to help your child yourself and have tried your best to do so. The feedback I get from many parents is that despite their best intentions it can be a struggle trying to find the time, energy and patience to help their child. Then there is the curriculum. Everything has changed. Strange terminology, new tests (Naplan?), unfamiliar concepts and now everyone's using technology (remember when you had to do trigonometry without a calculator?). You may feel overwhelmed and don't know where to start. Or perhaps you've tried a number of tutors and haven't been satisfied.
I'm glad you've found me. Please don't give up. There is HOPE!
If your child has maths anxiety I can honestly say I know how that feels. I was a high achieving maths student until I lost my spark around year 10. By year 11 I was physically present in class but my mind was elsewhere - I'd lost interest and my grades had plummeted. My teacher was a maths genius but he would quickly get frustrated when I asked questions. So I gradually stopped asking and gave up. This led to frustration, embarrassment and I contemplated quitting school. I internalised my struggles which made it worse because I didn't want to disappoint my parents and I knew they couldn't afford a tutor. Fortunately, I discovered a set of maths tutorial books that saved my life. The books took difficult concepts and broke them down into simple steps. With hard work I was able to relearn everything from scratch and gradually got back on top. It took time and a lot of effort but I made it! I rediscovered my maths passion and learned a lifelong lesson that any situation can be turned around with the right tutor, hard work and dedication.
Fast forward almost 30 years and I find the most exciting thing is to revive a student's love for maths, to impart hope and to watch them thrive when they have their "I CAN do it!" moment.
Anything is possible with hard work and a growth mindset.
I'll help your child identify and acknowledge their weaknesses, discover problem areas and habits that need improving and we'll make a plan to move forward. They'll soon learn to view mistakes not as a sign of failure, but as opportunities to grow. Stumbling stones will soon become stepping stones!
It's my promise to you that we'll plug the holes, stop the leaks and make sure your child stops falling behind. We'll work together to make maths easy, fun and practical. Yes, EASY. I'll break everything down into simple, easy to understand steps and help your child to link previous knowledge with new concepts. Maths is a unique subject. If any links in the chain are missing, everything collapses. A strong foundation is crucial to moving forward and we will do it!
---- SUCCESS STORY ----
I'd like to share Leon's experience. When Leon's dad contacted me he had just 6 weeks to his HSC Advanced Maths exam. He needed to pass maths to achieve his dream of becoming a pilot:
"Six weeks from the 2018 HSC, I was not very confident at achieving a good result in the exam. However, at extremely short notice, Mr Trumble was extremely accommodating in helping to teach me as much content to give me a good base for the examination. I went from a mid- 40 in my trial to a 70 in the hsc all thanks to the quality tuition provided by Mr Trumble. A huge thank you to Mr Trumble as well, because most of the skills he taught me for maths revision are helping me to achieve high results in my other subjects. I would highly recommend Mr Trumble to anybody."
Leon worked hard in a short time and succeeded. I'm sure your child can do the same.
I'd like to invite you to a free 30 minute chat to discuss how we can work together for your child's success in 2020.
Here is the link to book your free consultation: https://bookme.superlearn.com.au/
---- WHAT LEVELS DO YOU TEACH? ----
I teach/tutor/train/mentor all levels from year 2 to 12.
---- DO YOU TEACH 1 to 1 or in GROUPS? ----
I teach both. Both 1 to 1 and group tuition are available at your home, another convenient location or online.
With limited time in my schedule (I wish I could be cloned!) and factoring in the time it takes to drive to students, most have my students have switched to online lessons and honestly they love it! My online lessons are cutting edge, live and interactive. We'll use live video chat and an interactive online whiteboard that we can both write on at the same time. It's the same as sitting next to your child but much more effective and convenient.
---- LIMITED PLACES ----
Preference is given to students who are determined to improve, desperately need help or come from disadvantaged backgrounds.
Preference is also given to students with parents who are determined to join and support their child on their incredible learning journey.
---- WHY SHOULD I TUTOR YOUR CHILD? ----
Please book a FREE face to face video chat at https://bookme.superlearn.com.au/ and I'll explain step by step how we will work together for your child's success.
As William Butler Yeats said: "Education is not the filling of a pail, but the lighting of a fire."
Let's put an end to low grades, low motivation and light your child's inspiration!
It's my personal guarantee to you that BETTER MATHS GRADES START TODAY!
Best regards, Steve
Contact
Experience
Over the past 24 years, I've worked with and taught hundreds of students of all ages, abilities and backgrounds from Government, Independent and International schools.
I have thousands of hours of teaching / tutoring experience in the classroom, in-home and online. I am continually updating, refining and perfecting my teaching techniques, methods and use of technology by taking on board student feedback, self reflection, participating in teachers forums and enrolling in professional development courses.
I've enjoyed working with so many different children including:
~ students from non-English backgrounds
~ young learners
~ challenging learners
~ struggling learners
~ learners who were failing maths
~ learners who were many years behind
~ gifted learners
~ learners from selective schools
~ learners wanting help with school exam or selective school test preparation
~ unmotivated learners who needed a coach and mentor to bring out their best
~ high achievers who wanted to soar higher (90% - 100%)
I promote a growth mindset to encourage and motivate my students to be the best THEY can. I'll focus on your child's efforts. I'll never set your child up for failure by praising their intelligence. When they succeed, I'll praise their efforts/strategies, not their intelligence. When they make a mistake, we'll discuss it - What did they do wrong? How can they fix it? How can they avoid repeating the mistake next time? I'll give valuable feedback about their effort and strategies. I'll help your child become a mastery-oriented student and value effort. Sustained effort over time is the key to outstanding achievement.
I invite you to a free 30 minute consultation to see how we can work together for your child's success in 2020.
I invite you to book your appointment here: https://rcl.ink/TkR
Best regards,
Steve
Qualifications
Bachelor of Education (Honours)
Cert IV Training & Assessment
CELTA
SLAM certificate
Cambridge teacher training
Thousands and thousands of hours teaching experience in the classroom, private homes and online.
I belong to a group of 4000+ teachers and tutors. We're always updating, improving our skils and sharing the latest cutting edge teaching methods.
Rates
Expert and caring 1-to-1 tuition from just $85* per hour or group tuition from just $39.80* per hour
[ 1-to-1 Private Tuition or Group Tuition ]
[ ONE - TO - ONE TUITION ]
All levels to Grade 10 / IGCSE 1: $85 per hour*
Grade 11 / IGCSE 2 : $95 per hour*
Grade 12 / IB: $105 per hour*
*10% GST will be added for students studying in Australia
Are discounts available? Yes!
(1) ADVANCE PAYMENT - 10% DISCOUNT (minimum 10 lessons)
(2) ADVANCE PAYMENT - 5% DISCOUNT (minimum 5 lessons)
(3) CASUAL RATES: pay 1 lesson at a time in advance. Standard hourly rate + 20%
My lessons are excellent value. You really do get so much more:
~ individualised lesson preparation
~ tracking of school progress and topics covered
~ parent interviews and updates
~ help with school exam preparation
~ preparation of maths practice activities
~ mindset and motivational activities
~ techniques to improve memory, time management and study habits
~ monitoring and tracking of school progress
~ ongoing assessments
~ help with difficult questions from school and more!
~ a keen interest is taken in all of your child's school subjects
GROUP CLASSES:
All levels from years 3 to 10
You will learn with a group of students of similar ability. (2 to 10 students per class)
The dynamics of the group foster teamwork. Learn from and build on each other's strengths.
A powerful learning aid is to be able to explain a concept and break it down so that others can understand.
Alternatively, private classes can be organised for a group of friends.
Are discounts available? Yes!
$297* half term - 5 lessons x 1.5 hours
~ 5% discount when paid in advance 1 week prior to the next half term
$597* one term - 10 lessons x 1.5 hours
~ 10% discount when paid in advance 1 week prior to the next term
- A tax invoice will be provided for all tuition
- Discounts apply for group tuition
- Credit Cards are accepted (no fees!)
Student Discount
Special Offer - FREE $167 COMPREHENSIVE ASSESSMENT Yrs 3-10
Working With Children Check
Yes, I'm cleared to work with children in New South Wales until 24-Jul-2023 (details available on request)
Gender
Male
Registered
Joined Tutor Finder on 14-Jul-2018 (updated profile on 19-Feb-2020
)