Certificate 4 in Training and Assessment, Tutor Perth area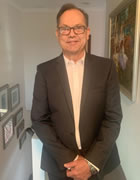 Perth tutor in Teacher Training
Available to tutor, Certificate 4 Training and Assessment TAE40116, from Monday to Friday between 8.00am and 4.00pm. Please contact me by phone on 0467 153 465 or email wer.bren@bigpond.com
Tutoring to take place at the students preferred residence.
With 25 years of Senior Management experience in Retail and Finance, nationally across Australia and South Africa and have held many senior Management positions in both countries.
My method of tutoring is to keep it simple, keep it focussed, understand every step and above all ENJOY learning.
My main areas of expertise is in retail business coaching, customer service excellence, life style coaching and Management and Finance training.
The approach to tutoring is to set achievable goals, based on the Objectives and Criteria of the subject.
Tutoring must be adapted to the different learning styles of the student, such as kinesthetics, visual, auditory or reading and writing styles.
Structuring lessons by promoting independence in learning and personalizing it, makes learning so much easier.
Tutoring is all about patience, engagement and sticking to the set goals and criteria.
By doing one section at a time and ensuring the student is completely competent in that area, ensures results. Learning outcomes will be assessed with every session to ensure student success.
Contact
Experience
Training and Assessment
Retail Management training all aspects
Time Management
Small Business Management
Retail Management Financial reports
Qualifications
Certificate 4 in Training and Assessment TAE40116
Rates
$85 per hour
Gender
Male
Registered
Joined Tutor Finder on 13-Jul-2022 (updated profile on 13-Jul-2022
)