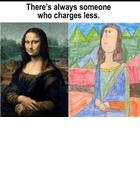 Concept Clarity and Repetition are the keys to SUCCESS.
Tutor in Accountant, Accounting, Business Studies, CPA-CA, Economics, Finance, Management, Taxation, Financial / Corporate / Management & Cost Accounting,...
Learning with career guidance. I teach what I am already doing successfully at corporate level. Better late than never - It's high time to start now. You can still control the damage which you have inflicted to yourself by starting...
18174 students have viewed my Featured Ad on Tutor Finder