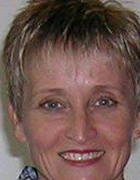 Top Class Tutor in Biology, Anatomy and Physiology. Assignment Help.
Tutor in Anatomy, Biochemistry, Biology, Essay Writing, General Science, Health Studies, Human Biology, Physiology
With many years experience in teaching and tutoring students of all ages and backgrounds (primary, secondary and university levels) in biology, anatomy, physiology, cell biology, biochemistry and all areas of Biomedical and Health...
102 students have viewed my Featured Ad on Tutor Finder