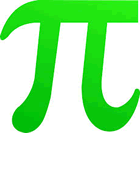 Qualified Teacher with over 12 years experience
Tutor in Algebra, Calculus, Computing, Design n Technology, Economics, Engineering, Finance, Further Maths, Geometry, Graphic Design, Management, Maths,...
I have been working in the education industry for 15 years. I am a practicing high school maths, science, physics, PE teacher, I have previously been employed as part of the research and teaching staff at QUT and have founded and managed...
7554 students have viewed my Featured Ad on Tutor Finder