Qualified Teacher with over 12 years experience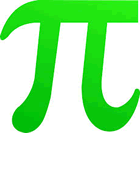 Brisbane tutor in Algebra, Calculus, Computing, Design n Technology, Economics, Engineering, Finance, Further Maths, Geometry, Graphic Design, Management, Maths, Maths Methods, Microsoft Office, Physics, Programming, Psychology, Statistics
I travel to these locations
North west Brisbane
I have been working in the education industry for 15 years. I am a practicing high school maths, science, physics, PE teacher, I have previously been employed as part of the research and teaching staff at QUT and have founded and managed a national provider of home tutoring services.
My university studies include; Bachelor of Mathematics, Grad. Dip. of Education and Master of Development Economics. I am a registered teacher and blue card holder.
I teach both primary and high school students across a range of subjects including; Maths, Science, Physics, Economics and Engineering.
I also provide tutoring to tertiary students across a wide range of subjects and degrees. If it is linked to maths, statistics, finance, engineering, economics or physics I've most likely helped someone with it before. The most popular areas I have taught tertiary, mature aged students include; MBA, Engineering and Statistics for nursing, psych, business, finance students.
I have many years of experience working with young people with diagnosed attention issues and Asperger's. I'm very patient, I tell lots of bad jokes, I build a relaxed environment to learn and to have fun.
My fees are usually $60 for an hour at my home, $70 per hour at your home (Additional costs for large travel times may apply) and $60 per hour online.
I have been providing online services for 10 years. I use Skype screen share and a Wacom bamboo sketch tablet, this system allows myself and the student to talk while the student sees what I am writing. I initially set up the system to provide tutoring to kids who had missed school due to illness and had me referred to them through the Ronald McDonald House Charity.
If you would like any further information or for booking please call me or send me a message.
Contact
Experience
I have been tutoring privately for 12 years, I have worked as a high school teacher (I
am currently registered) and as an educator teaching engineering maths at QUT. I am
also the Managing Director of a national provider of at home tutoring services.
Qualifications
I have completed
Bachelor of Mathematics
Graduate Diploma of Education
Master of Economics
Rates
Tutoring rates are as follows.
Typically $60ph in my home
Typically $70ph in your home (additional travel fees for large travel distances may apply)
Typically $60ph online
There are possible fee deductions for longer sessions.
Gender
Male
Registered
Joined Tutor Finder on 09-Feb-2014 (updated profile on 22-May-2022
)