Specialising in maths, English, history and computer programming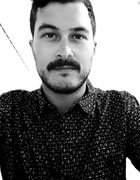 Brisbane tutor in Calculus, Chemistry, Computing, Creative Writing,
English
,
English
Literature, Essay Writing, History, Journalism, Maths, Media Studies, Philosophy, Physics, Politics, Society and Culture, Statistics
I travel to these locations
Inner Brisbane and south side
- I can tutor all levels of high school math, including Maths C
- I teach introductory programming in Virtual Basic, C, Python and Java
- I can also assist with essay planning, writing and revision for Modern and Ancient History, and all of the social sciences
Contact
Experience
I have tutored with a professional tutoring company in Paddington, and have tutored students ranging from second year computer science, to high school maths B, C, physics and English, to primary school maths and English.
Qualifications
- I have a Bachelor of Information Technology from UQ, as part of which I completed up until 2nd year university math (calculus, linear algebra, differential equations etc.)
- I studied a Bachelor of Arts at UQ for two years
- I am currently completing a Masters of Teaching at QUT
- I have written freelance for a nationally distributed newspaper for five years
Rates
$35 per hour
Student Discount
Mention that you found this advertisement on Tutor Finder and you will receive your first lesson for half the normal hourly rate ($17.5 instead of $35).
Gender
Male
Registered
Joined Tutor Finder on 19-Jan-2017 (updated profile on 07-Feb-2019
)