Online or in person, one-to-one or group, free lesson and 24/7 support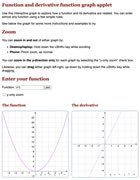 Sunshine Coast tutor in Calculus, Maths Methods, Further Maths, Algebra, Maths, Geometry, Statistics
I travel to these locations
Mountain Creek, Buderim, Kuluin, Maroochydore, Alexandra Headland, Mooloolaba
Due to the current situation, now most of my lessons are conducted online, 7 days per week, from 8 am to 9 pm. No student should miss out on the opportunity of having access to a proper education during these difficult times.
I'm Dan Chicos and was born in Romania where I studied Mechanical Engineering and worked as a research engineer in the field of Thermodynamics. After moving to Australia I decided to become a high school maths teacher. I studied Mathematics at Macquarie University in Sydney and the Graduate Diploma in Education at the University of Western Sydney.
I have 17 years of combined experience in classroom teaching and private tuition. Teaching maths is my passion and the reward of any teacher is to see students achieving and being happy. I teach maths from Year 4 to Extension 1, one-on-one or in groups. In face-to-face teaching, I combine pen and paper with visual maths software to enhance the learning process. My online teaching is based on screen sharing technology which is similar to and as efficient as face-to-face teaching. Students have different learning needs, so I adapt my teaching to each particular situation and never give up until my students succeed. I offer support 24/7 and answer all my students' requests as soon as possible.
Currently, I can be contacted at 0435 856 908 or ourmathstutor@gmail.com. By the end of June 2022, students and parents will be able to contact me through my new website too.
Contact
Experience
I am a qualified high school Maths teacher with 17 years of combined experience as a classroom teacher and private tutor. I am driven by the desire to bring the best in my students and I never give up. Their success is my reward. Learning Maths can sometimes be perceived as a challenging task, but nothing is hard when you work as a team. Students have access to my support 24/7 and I respond to their requests as quickly as possible.
Qualifications
I am a qualified secondary Maths teacher (Graduate Diploma in Education from the University of Western
Sydney, 2003). In 2002, I studied 1-year Mathematics at Macquarie University, subjects including Calculus, Discrete Mathematics, and Linear Algebra. I also have a bachelor's degree in mechanical engineering (Thermodynamics and heat engines) from the Polytechnics Institute of Bucharest, Romania (1984).
Rates
I charge the following hourly rates for one-to-one tutoring:
- Junior & high school Years 4-10: $65
- Senior high school and QCE & HSC preparation:
- Mathematical Methods: $80
- Mathematics Extension 1: $80
- Mathematics (2U): $75
- General Mathematics: $75
- Mathematics Standard 1&2: $75
Small group discount:
- 30% for group of 2 students.
- 40% for group of 3 students.
Online group discount: 50% for groups of 3 or more students.
24/7 homework support fees:
- Junior & high school Years 4-10: $70/week
- Senior high school and QCE & HSC preparation: $80/week
The first lesson is free.
Student Discount
Special Offer - 1 months of free 24/7 online homework support
Working With Children Check
Yes, I'm cleared to work with children in New South Wales until 23-Feb-2026 (details available on request)
Gender
Male
Registered
Joined Tutor Finder on 01-Oct-2015 (updated profile on 15-Apr-2022
)