Highly Experienced, Oxford-Educated English Tutor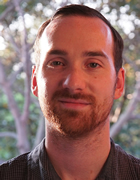 Sydney tutor in Creative Writing, English, English Literature, ESL, Essay Writing, Reading
(4 student reviews)
I am a highly qualified (BA, MA, MSc, MSt, PGCE) Oxford-educated tutor of English Language and Literature, based in Sydney. I am passionate about educating students to access the best universities worldwide. A published writer in the field of education, I utilise a range of research findings and pedagogical approaches to teach, inspire and advance students on their pathway to academic success. I have 12 years of teaching experience: at Wood Green School in Oxfordshire, UK; at His Majesty King Wangchuck's Royal Academy in Bhutan; at the University of Sydney; and one-on-one with over 60 students in Oxford and Australia. I have also been an examiner for A-Levels and regularly mark undergraduate papers at the university.
I teach several online two-hour weekly evening classes:
Level 1 (years 6–8)
Level 2 (years 7–9)
Level 3 (years 8–10)
An assessment of a student's ability will determine which class they are placed in. These classes are $50 per hour. All skills in English will be covered (reading, writing, comprehension, textual analysis, essay writing, exam technique, grammar, punctuation, vocabulary, etc.).
See my website for details: www.brocklehurstacademy.com
I also teach privately, mainly for HSC, for $150 per hour. I have particular expertise in the following HSC texts:
George Orwell, Nineteen Eighty-Four
Favel Parrett, Past the Shallows
Kenneth Slessor, Selected Poems
Arthur Miller, The Crucible
William Shakespeare, The Merchant of Venice
Stephen Daldry, Billy Elliot
William Shakespeare, Richard III, and Looking for Richard
Margaret Edson, W;t, and John Donne, Poetry
John Keats, Poetry, and Jane Campion, Bright Star
William Shakespeare, The Tempest, and Margaret Atwood, Hag-Seed
T. S. Eliot, Selected Poems
David Malouf, Earth Hour
William Shakespeare, Henry IV, Part 1
I have taught students from a range of high-performing schools: James Ruse Agricultural School, Abbotsleigh, Pymble Ladies' College, Sydney Boys High School, Loreto Kirribilli, St. Patrick's College, The Scots College, Kambala, Ravenswood, Ascham School, North Sydney Boys High School, Sydney Grammar School, St. Aloysius' College, Knox Grammar School, The King's School, Normanhurst Boys High School, Chatswood High School, St. Hilda's School (Queensland), Methodist Ladies' College (Melbourne), and Harrow International School (Beijing).
I have helped students attain scholarships to prestigious schools including Sydney Grammar School (full scholarship) and Methodist Ladies' College (part scholarship).
My students have achieved excellent results, including ATARs of 99.55 and 99.25 in 2022.
Recent testimonials:
"English was never my strength, but with Daniel's help, I was able to reach band 6 for English, and a 99.55 atar. He is always ready to help prepare, edit, and even draft sample essays, which gave me the support I needed. With such personalised classes, I felt like I was able to focus and improve on my own weaknesses. With Daniel, I was also able to reach literature I would have otherwise never even attempted to consume, which was of great help for my English journey."
Lucinda Zheng – James Ruse Agricultural School, 2022 (ATAR: 99.55)
"Prior to meeting Daniel, my English remained consistently at 12-13 out of 20, every assessment without fail. However, with Daniel, I was able to finally reach into the band 6s for assignments. Originally, I was sure I would get below an 80 for my HSC. However, with Daniel's help, I almost reached above 90 in the end, a feat I'd never previously have imagined. His help and expertise in English greatly boosted both my confidence and my writing prowess, helping me reach the 99+ ATAR mark in the end."
Joseph Zuo – James Ruse Agricultural School, 2022 (ATAR: 99.25)
"Having been under Daniel's guidance for four years, I can adamantly say that my knowledge of English Literature has improved; and this has been evident in my academic results. Most notably, in my final exams for Year 12 I achieved a 24/25 for English, and 25/25 for Literature, contributing to my final ATAR of 94. I could not recommend Daniel enough! His patience and comprehensive knowledge of English is outstanding and second to none. I am incredibly grateful for Daniel's help and appreciate all his hard work in assisting me to become a better student."
Isabella Lee – St. Hilda's School, Queensland, 2022 (ATAR: 94.00)
"I began tutoring with Daniel in my 3rd year of high school (Year 9) all the way to the end of my HSC exams completion in Year 12. Throughout this time, I transformed from a student who was unenthusiastic for learning and struggling with English to now performing at a Band 6 level in the HSC exam and topping assessments. This improvement is largely due to the tutoring support and guidance I have received from him.
Daniel encourages self-learning and creativity instead of forcing a student to think or write a certain way, ensuring that they become confident in their own writing and analysis. He understands quickly the strengths and weaknesses of his students and focuses on them for exams. Daniel makes this preparation enjoyable whilst also ensuring that you achieve and learn at a high level. Seeing this enjoyment and support of my learning was inspiring and provided me the platform to excel at English.
To all that are looking for an English tutor for the HSC, Daniel Brocklehurst Tuition is the way to go!"
Shivraj Dave – Sydney Boys High School, 2022 (English Advanced: 86 internal mark; 93 HSC Exam mark)
"Daniel was my tutor for English from year 9 until I graduated in year 12. I started tutoring with Daniel because I was one of the worst performing students in my grade for English. By the time I graduated, I had a 90.4 atar, came second place in year 11 English standard, and first place in year 12 English standard. Daniel always puts in the extra effort for his students and I was very lucky to have him by my side."
James Kalis – St. Patrick's College, Strathfield, 2021 (ATAR: 90.40; 1st Place Medal in English Standard)
Every single student that I have tutored to help with exams has achieved the results that they needed to progress onto their next desired academic course, at college or university. I do not believe in adhering to low predicted grades or low expectations; I believe that even the very highest grades are – with the right kind of support and hard work – attainable by any student.
Email: english@brocklehurstacademy.com
Website: www.brocklehurstacademy.com
Working With Children Check: WWC1223945E
Contact
Experience
See above.
Qualifications
MSt in English (1700-1830)
University of Oxford
MSc Learning and Teaching
University of Oxford
PGCE (Postgraduate Certificate in Education) in English
University of Oxford
MA Victorian Literature (Merit)
University of Leeds
BA English (First Class Honours)
Manchester Metropolitan University
QTS (Qualified Teacher Status) (UK)
Outstanding Teacher Programme
OLEVI
Rates
Individual lessons are $150 per hour.
Group lessons are $50 per hour for weekly, online 2-hour classes. Students will sign up for ten-week courses.
Gender
Male
Registered
Joined Tutor Finder on 03-Jan-2017 (updated profile on 01-Dec-2023
)