AWESOME and AFFORDABLE Tutor!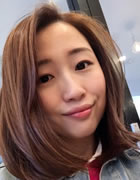 Sydney tutor in Accountant, Accounting, Algebra, Anatomy, Anthropology, Architect, Architecture, Biochemistry, Biology, Business Law, Business Studies, Calculus, Chemistry, Communication, CPA-CA, Creative Writing, Doctor of Medicine, EAL, Economics, Engineer, Engineering, English, English Literature, ESL, Essay Writing, Finance, Further Maths, GAMSAT, General Science, Geography, Geometry, Graphic Design, Health Studies, History, Human Biology, IELTS, Industrial Technology, Journalism, Law, Lawyer, Legal Studies
** Specialise in ASSIGNMENTS, EXAM CRAMMING, and ONLINE QUIZ PREP **
My prices are affordable as I understand you are on a student budget. My goal and passion is for you to do well in your studies; money is secondary.
How I can help: (1) Clear explanation of concepts (2) Review of lectures/tutorials/assessments (3) Tailored study program (4) Help you get started on assignments
What you will develop: (1) A structured learning method (2) A clear understanding of course concepts (3) A concise approach to problem-solving
I also specialise in helping students get started with their assignments, and ensure that you pass with flying colors! :)
Contact
Experience
I've been tutoring for over 10 years since I started my Honours degree at UNSW. Since then, I have tutored at university and privately. My teaching feedback has been excellent. I have taught at UNSW, UTS, Macq Uni and ANU. I love to teach and put in 100% with all my students. I also specialise in exam prep and assignments.
Qualifications
PhD in Economics; Masters in Finance; Bachelor of Commerce
Rates
$18 per hour
Gender
Female
Registered
Joined Tutor Finder on 07-Feb-2020 (updated profile on 16-Jan-2022
)