Economics teacher specializing in individual tuition. Covid safe.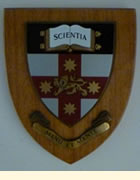 Sydney tutor in Economics
We travel to these locations
Eastern Suburbs
(2 student reviews)
ECONOMICS HSC TUTORING by teacher and marker with over 33 years experience in achieving high results in economics ; and flow - on to higher marks in other HSC subjects, leading to a higher ATAR for university admission . Essay ( plans ) writing , and examination technique are a priority ; with unique , proven study methods , resulting in higher marks in all subjects. Tutoring available for students in years 11 and 12 HSC , and university students . Specializing in economics only , with individual , one to one , tutoring after school , and weekends . Note - far superior when compared to on-line tutoring.
Economics simplified by an experienced classroom teacher. Results and covid safety guaranteed.
contact - quakehoxy@hotmail.com ......... phone 0417 026 444
Contact
Experience
ECONOMICS HSC tutoring by classroom teacher and marker , now preparing for excellence in 2022; over 33 years experience in
achieving high results in all economics exams , via specialized essay plans, and unique study methods ; causing higher ATAR, for university admission ;
Specializing in economics only, with private individual tutoring , and guaranteed results.
Qualifications
B.Com., DipEd ,, teaching cerificate.
Rates
$110 per hour
The fee includes - Tutoring , setting, analyzing and marking - multiple choice, assignments and essays ;
with supervision of study methods and exam techniques.
Registered
Joined Tutor Finder on 23-Jan-2017 (updated profile on 23-Jun-2022
)