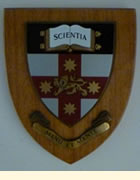 Sydney tutor in Economics
We travel to these locations
Eastern Suburbs
ECONOMICS HSC TUTORING by teacher and examiner, with over 30 years experience in achieving high results in economics ; and flow- on to higher marks in other HSC subjects, leading to a higher ATAR for university admission. Essay writing and examination technique are a priority ; with unique , proven study methods; resulting in higher marks in all subjects. Inquiries are welcome from students in years 11 and 12 HSC , and university students studying economics. Specialising in economics only , with individual , one to one , tutoring. Economics is a challenging subject, simplified by an experienced teacher. Results are
guaranteed.
Contact
Experience
ECONOMICS HSC tutoring by teacher and marker , with over 30 year experience in
achieving high results in all economics exams , and flow - on to higher marks in ATAR,
for
university admission. Specialising in economics only, with individual tutoring , and
guaranteed results.
Qualifications
B.Com., DipEd ,, teaching cerificate.
Rates
$110 per hour
Registered
Joined TutorFinder on 23-Jan-2017 (updated profile on 18-Mar-2018
)