🌟99.95|🥇DUX Sydney Boys|🧪State Rank|🩺MD|🤝Expert Mentor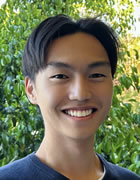 Sydney tutor in Chemistry
Hello! I'm Donny, a medical student at the University of Queensland with a passion for teaching and mentoring. My recent achievements include graduating as the DUX of Sydney Boys High School in 2022 with a perfect ATAR of 99.95, as well as achieving a 98 WAM in my first university semester.
I am now opening up spots for HSC Chemistry in the 2024 year. Please note the following:
🛑 ONE SPOT LEFT 🛑
🖥️ Exclusively online tutoring (no face-to-face)
----------------------------------------
📚 HSC Marks
English (Advanced): 98 (STATE RANK 14th)
Chemistry: 97 (STATE RANK 19th)
Physics: 97 (FIRST IN SBHS)
Mathematics Extension 1: 98
Mathematics Extension 2: 96
📚 Internal Ranks:
English (Advanced): 1/210
Chemistry: 1/113
Physics: 2/120
Mathematics Extension 1: 8/151
Mathematics Extension 2: 5/110
👨‍🔬 Why Choose Me for Chemistry Tutoring?
Stellar Chemistry Record: 99.24% raw mark in CHEM1100, 99.59% in CHEM1200 and 97 in HSC Chemistry (State Rank 19th). I have also been nationally recognised for chemistry, including being invited to the Chemistry Olympiad Summer School and receiving a Bronze Medal (top 18 in Australia) in the Final Selection Exam for the National Chemistry Olympiad Team. My international accolades include a near-perfect mark in the ICQ (29/30).
Expertise: I have written numerous chemistry exams and know the type of questions examiners prefer.
Proven Resources: My personally crafted resources for the current HSC Chemistry syllabus have a proven track record of effectiveness.
Real-life Experience: I am incredibly passionate about neuroscience and currently serve as a research assistant in the Walker Lab at Queensland Brain Institute. Our work involves investigating the mechanisms and potential treatments for motor neuron disease, giving me unique insights into practical chemistry applications.
🤝 My Extensive History of Mentoring
I -
o was a high school Peer Mentor (2020)
o was on the mentoring subcommittee of the University of Queensland's Premedical Society (UQPMS) (2023)
o was recently elected the Vice President of Mentoring of UQPMS (2024)
My experience adds an extra layer of mentoring excellence to my teaching approach, ensuring you don't just learn the subject but also gain insights on how to study effectively and approach challenges.
👩‍🏫 Tutoring Experience & Approach:
3 years of hands-on teaching.
Deep association with Science Ready, a renowned educational resource for HSC Physics and Chemistry.
Unique strategies developed throughout my schooling led to remarkable jumps in my rankings - from 78th in year 7 to consistently being the DUX. I bring these insights into my teaching approach.
Committed to going the extra mile: Answering questions outside lessons, and going over time to ensure comprehensive understanding, all at no additional cost.
📖 Other Noteworthy Achievements:
🩺 UCAT: 3210 in 2022 (98th percentile), 3220 in 2023 (98th percentile)
🥇 Consistently came first in various subjects throughout high school (total of 10)
For a detailed, immersive, and personalized learning experience, please apply. Let's embark on this academic journey together!
Note: I am NOT interested in tutoring centre offers.
Contact
Experience
✅ 3 years of teaching experience
✅ Written multiple chemistry exams and know exactly what type of questions examiners like to ask
✅ Involved with Science Ready - an established educational resource for HSC Physics and Chemistry
Qualifications
📖 UCAT: 3210 (2022), 3220 (2023) (98th percentile both years)
📖 DUX Year 10 (2020)
📖 1st Science (2020)
📖 1st Chinese Advanced (2020)
📖 1st Commerce (2020
📖 1st History (100/100 RAW) (2020)
📖 2nd Preliminary Course (2021)
📖 1st English Extension 1 (100/100 RAW) (2021)
📖 1st Ancient History (99/100 RAW) (2021)
📖 Lennie Basser Award for Scientific Initiative (2022)
📖 HD AMT Noether Maths Enrichment (2019)
📖 HD AMT Intermediate Maths Challenge (2019)
📖 HD Australian Chemistry Quiz (2018, 2019)
📖 HD-Excel. International Chemistry Quiz (29/30 RAW) (2021)
📖 HD Chemistry Olympiad National Qualifying Exam (2021)
📖 Invited to Chemistry Olympiad Summer School (2022) (TOP 29 Nationwide)
📖 Bronze Medal in Selection Exam for National Chemistry Olympiad Team (2022) (TOP 18 Nationwide)
Rates
$120 per hour
Gender
Male
Registered
Joined Tutor Finder on 15-Dec-2020 (updated profile on 02-Dec-2023
)