**NATIONWIDE INTENSIVE 2 WEEK UCAT HOLIDAY COURSE**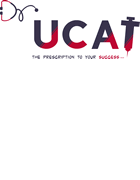 Adelaide tutor in Algebra, Anatomy, Biology, Calculus, Chemistry, General Science, Human Biology, Maths, Maths Methods, Medical Interviews, Physiology, UCAT, UMAT
I travel to these locations
ONLINE, State Library and Adelaide Hub Central
(18 student reviews)
**ONLINE UCAT TUTORING FOR UCAT STUDENTS ALL OVER AUSTRALIA**
Hi everyone,
We are Drishti and Rudraksh and currently studying Bachelor of Medicine, Bachelor of Surgery at The University of Adelaide. You might have heard of us through friends or through some other posts regarding UCAT tutoring. This time we're BACK with the most EFFECTIVE holiday UCAT program which we have developed in collaboration with tutors from the UK.
In 2019 all of our students achieved above the 90th %ile and secured interviews to Adelaide University and multiple universities across Australia.
In light of the recent changes with COVID-19 and the restrictions put into place, we are offering an online UCAT course! This course is to be delivered using an online platform which is used by multiple universities around Australia and has interactive features such as whiteboards and free recordings meaning no aspects from in-person tutoring are missing!
We offer weekly UCAT classes (1-1 or small groups of up to 6), these classes are amazing for constant preparation throughout the year, we provide you with handouts we make and give you a mock test every 5 lessons so we can constantly check your progress! These weekly classes are 2 hours at a consistent time and the charges are $25/hr in groups and $50 for 1-1.
Furthermore we are offering an INTENSIVE UCAT training program will run in the April school holidays this year will run for 2 weeks from the 13th of April to the 26th of April. The classes will be 2 hours daily at a regular time, the daily 2 hour classes will help you have consistent preparation over the two weeks and give you plenty of time to consolidate techniques.
These courses are structured in a way which gives you PLENTY of content, time to practice and ACTUAL TEST SIMULATION. The lessons will be online. We conduct our tutoring in small groups, as not only does it promote healthy competition, and allow for informed discussion and interactive teaching, but it also ensures that our focus still remains on each INDIVIDUAL student!
This course is PERFECT for ANY stage of preparation (Year 11, Year 12 or University students), and will help those sitting the UCAT this year get on the final stretch for July! The course features:
- Daily TWO HOUR sessions (Total 28 hours of teaching) allowing for consistent practice
- Small group sizes of 6 students
- NEW questions DAILY
- 2 FULL TIMED mock tests (based upon your course choice)
- Full REVIEW of mock tests
- An optional 4 month Medify pass for only an extra $100. (Original retail value of $145)
- Teaching by a HIGHLY experienced tutors with over 800 hours of combined experience
- A FREE UCAT testing kit just like the ACTUAL UCAT!!!
All for $699!!!
Special discount: Bring a friend along and both receive a $50 discount!!
For student testimonials please visit the 'Student Reviews' tab
To get started, please fill out the following google form: https://forms.gle/QkGe8girb13kss9s6 or send us an email on drucat.adelaide@gmail.com
***WEEKY ACADEMIC CLASSES TAUGHT BY CURRENT SACE TEACHERS***
Furthermore, we also have SACE Biology, Chemistry and Maths weekly classes some of which are taught by current SACE teachers with PhDs in small groups of up to 6 students. The charges for these classes are $25/hr. The availability of the classes are as follows:
- SACE Year 12 Biology (Saturday 10am to 12pm)
- SACE Year 12 Biology (Saturday 1pm to 3pm)
- SACE Year 12 Chemistry (Saturday 10am to 12pm)
- SACE Year 12 and 11 Maths Methods, Specialist Maths, Physics and English (Available on request)
Interested? Send us an email on drucat.adelaide@gmail.com
Looking forward to helping you reach your full potential and goal!
Furthermore for parents and students who are looking for guidance for SACE, subject selection and overall information in Medical and Dental entry, please feel free to contact us and we are happy to consult for that.
Thanks, Drishti and Rudraksh
Contact
Experience
We have been tutoring many students across the academic subjects since 2015, and have a great deal of experience in group tutoring.
We have been tutoring the UCAT since November 2018.
***In the 2019 UCAT all our students achieved above 90th %ile***
All our students received interview offers for Adelaide University (MBBS and BDS). For my students who applied interstate, they received interview offers to Newcastle, Western Sydney, James Cook and Curtin as well.
Qualifications
Drishti:
IB (Glenunga International High School)
Multiple Medicine and dental offers
Currently in Bachelor of Medicine, Bachelor of Surgery (The University of Adelaide)
99th %ile in UCAT
Rudraksh:
SACE (Roma Mitchell Secondary College, School DUX)
Medical/Dental offers from every single state in Australia
Currently in Bachelor of Medicine, Bachelor of Surgery (The University of Adelaide)
98th %ile in UCAT
Rates
$25/hr for group classes (maximum of 6 students)
$50/hr for 1-1
$699 for the 2 week course
Student Discount
Special Offer - Bring a friend - get $50 off the holiday course
Gender
Female
Registered
Joined Tutor Finder on 18-Nov-2017 (updated profile on 28-Mar-2020
)