ACE THE SACE COURSES!!! TAUGHT BY CURRENT HIGH SCHOOL SACE TEACHER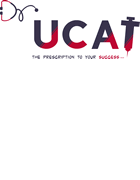 Adelaide tutor in Algebra, Anatomy, Biology, Calculus, Chemistry, General Science, Human Biology, Maths, Maths Methods, Medical Interviews, Physiology, UCAT, UMAT
We travel to these locations
Online, State Library and Adelaide Hub Central
(27 student reviews)
ACE your SACE courses!!!! TAUGHT BY CURRENT SACE TEACHER!!!
Cover the entire years content in just 10 days!!!
SACE Stage 2 Biology and Chemistry courses will run from the 10th to the 19th of January.
These courses will be taught by a current SACE Stage 2 Teacher. Not only will we teach you the content, you will also get access to FULL practice exams and tests! These courses will be taught in small groups, so there are only a limited number of spots.
The course will be held at the Adelaide University Hub Central on North Tce, and will run for 2 hours each day for each subject. Chemistry will run from 10am to 12pm and Biology from 1pm to 3pm each day.
If you are looking to make the most of your holidays and looking to ACE your SACE, come quick as there are only a very limited number of spots per subject!
Each course will only be $600!! If you're interested in attending both courses, slash $100 of the final price!!!!
TO SIGN UP NOW: https://forms.gle/5XqnWVPsNxmuNEQ29
If you have any questions, please do not hesitate to contact: drucat.adelaide@gmail.com
We look forward to helping you all achieve your highest potential!
Best Regards, Dr UCAT Team
Contact
Experience
We have been tutoring many students across the academic subjects since 2015, and have a great deal of experience in group tutoring.
We have been tutoring the UCAT since November 2018.
***In the 2019 UCAT all our students achieved above 90th %ile***
***In the 2020 UCAT the average score for our students was 2870***
Majority of our students received interview offers for Adelaide University (MBBS and BDS). For our students who applied interstate, they received interview offers to Newcastle, Western Sydney, James Cook and Curtin as well.
Qualifications
Drishti:
International Baccalaureate
Multiple Medicine and dental offers
Currently in Bachelor of Medicine, Bachelor of Surgery (The University of Adelaide)
99th %ile in UCAT
Rudraksh:
SACE (School DUX)
Medical/Dental offers from every single state in Australia
Currently in Bachelor of Medicine, Bachelor of Surgery (The University of Adelaide)
98th %ile in UCAT
Rates
$25/hr for group classes (maximum of 6 students in each group)
$50/hr for 1-1 UCAT
Registered
Joined Tutor Finder on 18-Nov-2017 (updated profile on 07-May-2022
)