NATIONWIDE UCAT TUTORING | INTERVIEW PREPARATION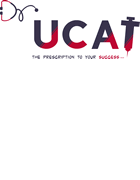 Adelaide tutor in Algebra, Anatomy, Biology, Calculus, Chemistry, General Science, Human Biology, Maths, Maths Methods, Medical Interviews, Physiology, UCAT, UMAT
We travel to these locations
ONLINE, State Library and Adelaide Hub Central
(22 student reviews)
WANT TO GET INTO MEDICINE OR DENTISTRY?? 
THINKING ABOUT UCAT??
DON'T KNOW WHERE TO START OR SIMPLY WANT A PUSH?
WE'RE HERE TO HELP!
Hi everyone,
We are Drishti and Rudraksh Gupta from Dr UCAT and we are currently studying Bachelor of Medicine, Bachelor of Surgery at the University of Adelaide.  What usually stumps 97% of applicants is the UCAT (previously UMAT) - a 233-question psychometric test which contains 5 sections. This test is the BIGGEST hurdle for entry into Australian Undergraduate Medical and Dental Schools. 
Now you might be wondering, HOW CAN WE HELP ??
We have been tutoring UCAT since December 2018 with over 1000 hours of experience and we have been cited 'Adelaide's most experienced UCAT Tutors'. In the 2019 UCAT, all of our students achieved above 90th %ile in the UCAT! These weekly sessions were pivotal in all our past students achieving this high! 
Our program is developed in collaboration with tutors from the UK who have over 15 years experience in the UCAT. It is structured to allow for consistent and well rounded preparation for all sections of the UCAT. Our small groups of 6 allow for healthy competition and help us maintain our focus on each individual student. 
Every week, students are provided with a worksheet and the highest quality tutoring and strategies with consistent mock-tests to monitor progress - all this for only $25 per hour!   We have opened up some new spots for the 2021 and 2022 testing cycles for group sessions running once a week. These spots are limited and will be allocated on a first come first serve basis, so we highly encourage you to get in as QUICK AS POSSIBLE!
**INTERVIEW PREPARATION***
For those students who have sat the 2020 UCAT and received their results - WE CAN HELP YOU PREPARE!!!
Both of us received interviews to numerous universities around Australia and aced all of them, and we will be running university specific training sessions to help you ace them too!
We have developed university specific courses in conjunction with medical and dental students from those universities, to ensure you get the best possible chance at getting to your end goal.
As the interviews approach we will be introducing packages, however you can book yourself in for a 1-1 training session (online or face to face) for just $80/hr.
If you are unsure weather you should prepare, send us an email with your UCAT score and we are more than happy to guide you!
***WEEKY ACADEMIC CLASSES TAUGHT BY CURRENT SACE TEACHERS***
Furthermore, we also have SACE Biology, Chemistry and Maths weekly classes some of which are taught by current SACE teachers with PhDs in small groups of up to 6 students. The charges for these classes are $25/hr. The availability of the classes are as follows:
- SACE Year 12 and 11 Maths Methods, Specialist Maths, Physics, Biology and Chemistry (Available on request)
Interested? Send us an email on drucat.adelaide@gmail.com
Looking forward to helping you reach your full potential and goal!
Best Regards, Drishti and Rudraksh
Dr UCAT Team
Contact
Experience
We have been tutoring many students across the academic subjects since 2015, and have a great deal of experience in group tutoring.
We have been tutoring the UCAT since November 2018.
***In the 2019 UCAT all our students achieved above 90th %ile***
All our students received interview offers for Adelaide University (MBBS and BDS). For my students who applied interstate, they received interview offers to Newcastle, Western Sydney, James Cook and Curtin as well.
Qualifications
Drishti:
IB
Multiple Medicine and dental offers
Currently in Bachelor of Medicine, Bachelor of Surgery (The University of Adelaide)
99th %ile in UCAT
Rudraksh:
SACE (School DUX)
Medical/Dental offers from every single state in Australia
Currently in Bachelor of Medicine, Bachelor of Surgery (The University of Adelaide)
98th %ile in UCAT
Rates
$25/hr for group classes (maximum of 6 students in each group)
$50/hr for 1-1
Registered
Joined Tutor Finder on 18-Nov-2017 (updated profile on 08-Oct-2020
)