Qualified Secondary School Teacher in English and Humanities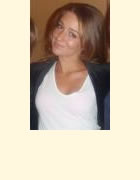 Melbourne tutor in English, English Literature, Essay Writing, Geography, Health Studies, History, Society and Culture, Sociology
Service areas
Fairfield, Ivanhoe, Preston
Are you or your child finding it hard to follow in class? Finding it hard to understand? Feeling left out and falling behind in certain subjects?
No student should have to feel like this!
A passionate teacher and learner, I am a strong believer that all students have different individual learning styles and that these learning needs must be considered.
Teaching styles must be flexible, and unbiased in order to accommodate individuality in student learning and obtain the best possible learning and understanding from students.
No two students are exactly the same, and so learning and teaching cannot be exactly the same for each student. As a teacher it is my responsibility to give all students an equal opportunity to learn and obtain the best from their learning experience.
As a Registered Teacher in Secondary Education, I have had the opportunity to work with numerous students, schools and teachers, giving me ample resources and tools to accommodate students in their individual learning needs.
My aim is to give students the necessary tools and skills to accommodate their own learning and studying, I have fantastic resources as well as great tips to teach my students on how to form their own study notes.
My lessons are structured according to what the student needs to work on, following a sequential method with in depth feedback provided after assessments and set school tasks.
My method is not to 'spoon feed' students, but to formulate real understanding and knowledge that they can then build on themselves; to further give my students the confidence and learning skills required for future learning.
I am qualified to work with students from years 7-VCE, my availabilities are Weekdays (3-8pm) and Saturday's (on request)
Please give me a call on 043 399 5384 or email me at jae678@live.com.au to discuss further
Contact
Experience
I have worked mostly with students in secondary schools, most of my tutoring
experience has been with VCE students studying;
- English, English Language and Literature Studies
- History
- Health & Human Development
- Humanities
I also offer tutoring in:
- English Essay Writing & structure breakdown/understanding
- Exam and SAC Preparation
- History (all levels) and
- Humanities (all levels)
- Health and Human Development
As well as general exam preparation, note taking skills and effective studying skills
Qualifications
2016-2021 Tutoring Students in various subjects (Yr7-VCE)
2015-2016 Registered Secondary Teacher- Provisional Registration with the Victorian Institute of Teaching
2014 Graduate Diploma of Education (Secondary)
Australian Catholic University, Fitzroy
Specialist Teaching Methods, History and Humanities
Completed December 2014
2014 Foundations to teach in a Catholic School
Australian Catholic University, Fitzroy
Approved Unit for Accreditation to Teach in a Catholic School
Catholic Education Office, Melbourne
2010-2013 Bachelor of Arts Degree
Major - History
La Trobe University, Bundoora
Rates
$80 per hour
Gender
Female
Registered
Joined Tutor Finder on 27-Feb-2015 (updated profile on 15-Nov-2021
)