99.6 Atar, Highly Experienced English, History, Mathematics Tutor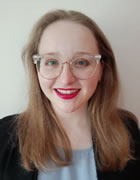 Sydney tutor in Creative Writing,
English
,
English
Literature, ESL, Essay Writing, History, Maths, Reading, Visual Arts
Hi, my name is Emily Halloran and I am currently enrolled in a Dual Law Degree at University of Sydney. I completed my HSC in 2016, achieving an Atar of 99.6, and have two years experience tutoring in High School Mathematics, English and History - Modern and Ancient.
My classes are held on a 1-to-1 basis or in small groups. I am available for tutoring at the student's home or at my own home at the student's request.
I teach from a broad range of materials, including texts and exam papers, and utilise the student's own school texts and notes. I aim to first fill in the student's knowledge gaps and extend the student to their full potential. Tutoring sessions are individually tailored to the student's needs, ensuring engagement.
I am available to tutor across South-Western Sydney, Inner-Western Sydney and the Sutherland Shire.
I am also available for Online Tutoring - editing/proofreading essays, providing online resources and assistance.
I currently tutor in the following subjects:
Mathematics - Primary, Secondary (7-10, 5.1, 5.2, 5.3)
English - Primary, Secondary (7-12) (ESL, Standard, Advanced, Extension 1, Extension 2)
- essay writing
- grammar
- creative writing
- topic sentences
History - 7-12 (Modern, Ancient, Extension)
- essay writing
- comprehension
- analysis
- deconstruction of questions
Debating and Public Speaking
- preparation/writing of speeches
- key areas of debate
- analysis of key issues in debates
- presentation skills
I focus on HSC techniques in deconstructing and understanding essay questions.
Contact
Experience
Have been tutoring for 2 years in Mathematics, English and History. All students grades
have improved significantly with high satisfaction from both students and parents.
Qualifications
~ HSC ATAR 99.6
~ English Advanced - Band 6, 95
~ English Extension 1 - E4, 94
~ English Extension 2 - E4, 92
~ Ancient History - Band 6, 99, (6th in State)
~ Modern History - Band 6, 94
~ History Extension - E4, 100 (3rd in State)
~ Mathematics - Band 6, 94
(E4 is equivalent to a Band 6 for Extension subjects)
~ Australian History Competition 2012 - 1st in State
~ Australian History Competition 2014 - 3rd in State
~ Debating 2011-2015
~ Archdale 2011, 2012 Runner Up
~ Archdale 2013 Competition Winner
~ Archdale State Team 2015
~ Prize for Senior Debating 2015
~ Public Speaking 2009-2016
~ 2014 Grade Prize for Public Speaking
~ Currently studying a Dual Law Degree at University of Sydney
Rates
$55 per hour
Gender
Female
Registered
Joined Tutor Finder on 13-Jan-2017 (updated profile on 17-Jan-2019
)