Providing a sense of self-satisfaction and deep knowledge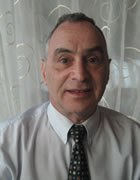 Melbourne tutor in Maths, Calculus, Statistics
I travel to these locations
any areas
(14 student reviews)
Maths tutoring for any grades, Current tutoring levels - School (grade 5-12), VCE (Maths. Methods, Specialist Maths, Further Maths),
University (Calculus with Analytic Geometry, Tertiary Maths.)
Scholarship and Selective entry Schools exam preparation,
Melbourne High, Mac. Robertson, Nossal, Suzanne Cory High, John Monash Science Schools exam preparation and another schools.
Students with special needs are especially welcome.
Australian experience; Excellent results
Intensive Tutoring with high success rate. Individual one-on-one lessons or Group Tuition 60 minutes every week. Compulsory Homework for every lesson.
Important: providing a sense of self-satisfaction for students.
I can come to student's house or the student can come to my place in Clayton. Areas: Caulfield, Moorabbin, Bentleigh, Springvale, Clayton, Oakleigh; Mulgrave, Waverley and around these areas I can come to your place.
Contact
Experience
Experience more than 25 years.
Genuinely committed to helping your child succeed!
Aim to assist students in their mathematical thinking and reasoning, providing
with valuable skills.
I help students significantly improve their marks.
If you are struggling with Trigonometry, Geometry, Calculus, Algebra, Differential
equations, Probability, Statistics and partial derivatives in maths you can easily
overcome all problems, if you learn how to study maths. If you need a hand or want to
improve your grades, strengthen your skills or extend, I'm happy to help.
I can work out a curriculum complete with study plans and exercises, tailored to specific
student needs. I'm familiar with the curriculum of all high school maths units and enjoy
making mathematical concepts and techniques clear and accessible.
Provide each student with an individually tailored program.
Qualifications
Doctorate (Ph.D)
Masters at Moscow University
19 years experience as Mathematician and Specialist Engineer in Melbourne,
Maths tutoring students in Melbourne
Rates
from $50.00
Gender
Male
Registered
Joined Tutor Finder on 26-Jul-2014 (updated profile on 14-Aug-2018
)