VIT accredited teacher - specializes in maths, Law and accounting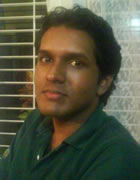 Melbourne tutor in Accounting, Business Law, Business Studies, CPA-CA, Economics, Finance, Further Maths, IELTS, Legal Studies, Management, Maths, Maths Methods, Statistics, Taxation
I travel to these locations
Brighton, SE suburbs, Eastern suburbs, CBD, Berwick, Cranbourne
(5 student reviews)
I am specialised in for Mathematics (Methods & Further) , Legal studies & Accounting for VCE students. Also I do lecturing in some of the key disciplines in the university
syllabuses in accounting & legal. I have taught Maths, legal studies & accounting secondary and tertiary levels in various schools/unis and centres locally and online platforms locally & internationally. I have conducted private tutoring for more than 10 years. Most students find my methods and approaches to problem solving, scenario interpreting, very conducive and easily applicable in exam times.
I have a coaching mindset with a pleasing calm personality. Not only I just narrate things per say, I try to engage with the students and make them find and develop their own potential by using techniques such as "People Potential Development"
In exam times not only I run extra classes but I do extra hours working with the students giving all the attention he/she needs and fine tune individual performance in spite of their exams. Seeing my commitment and work ethic students therefore try their best to put on their 100% every time. It is my passion to see my students blossom by day and it gives me great satisfaction. Tutoring is available for all students in suburbs listed under 'location' section of my profile for one on one/group sessions, virtual classes would be available on demand for students who see me online via zoom meetings.
Looking forward to work with you.
T: 0421677551 ( after 3.30 pm: mon - fri, Sat - after 12 p.m, Sun - all day) / sms/e-mail : anytime
E: gajonlin@gmail.com
Contact
Experience
I have worked with students intimately in Australia- Melbourne in all suburbs .So
I have a sound understanding where students go wrong in each section. And can
address accordingly. Will go at the student's pace initially and will understand where strengths and weaknesses lies and then would make adjustments on 'lack of time' issues. With specialized guidance, will grant all the knowledge, tips and tools to bring the student to the desired level which is critical for achieving a very high grade at the end.
WWCC (E) : 03544053-01
Qualifications
Masters in Commerce & Financial Mathematics -RMIT
Bachelor of Law & business (maj: Civil law) - Ballarat University
CPA Australia - CPA program
PG Dip in Mathematical Methods - London School of Natural Sciences
Professional Qualification in HRM (PQHRM) - Institute of Personnel
Management(Inc.)
Distinction pass : English Language - Edexcel (U.K)
Rates
Grade 11 -12 VCE : $85 p subject (1.5 hours), Discounted pro-rata (2+ hours) or multiple subjects
Grade 8-10 : $75 flat rate P subj (1.5 hrs), Discounted pro-rata (2+ hours)
Uni (UG/PG) : $110 Per session (flat rate -any subject - 2 hrs)
Virtual class : On demand on Case basis, collection of zoom,MS Office, MS whiteboard used.
-VCE Intense Program:- (last 4 months to VCE final exam)
Free for continuing students. Just joiners: $100 per visit : 2 hours of intense Exam revision, specialized individual coaching+Theory round up with summary notes to maximize scoring ( 1st trial lesson N/A, for the new joining students at this stage, check for availability)
Student Discount
Special Offer - 1st lesson 1/2 price, bonus/free time during exams
Gender
Male
Registered
Joined Tutor Finder on 30-Dec-2011 (updated profile on 04-Feb-2022
)