Qualified English Teacher offering online lessons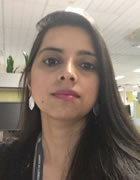 Sydney tutor in EAL, English, ESL, Essay Writing, IELTS, PTE, Reading, TOEFL
Hi everyone! I'm an experienced English teacher with over 20 years of experience in the industry. Currently I have a teaching position at the University of Sydney where I teach English language skills to international students to prepare them for their degree programs (undergraduate or postgraduate) at university. Through my tutoring service, I can help you in multiple ways.
If you are a high school student, feel free to contact me for:
• Essential English
• English as an Additional Language (EAL)
• English as a Second Language (ESL)
• Research Projects
• General essay writing
• Presentations
For university students, I am available to help you with:
• Report/case study writing
• Literature review
• Annotated bibliography
• Critical analysis
• Research Project (including in-text referencing, citation, bibliography)
• Presentations
Student support:
• Essay drafting and proofreading
• Study plans
• Research skills
• Presentations
I am available to tutor on weekdays both during and after school hours. I am highly competent at delivering lessons on Zoom to groups of students up to 18.The best way to contact me would be by email.
I am a very approachable person and my teaching style is less authoritative and more engaging and dynamic. Due to my extensive teaching background, I have a wealth of resources which I can share with you that cover all aspects of English language proficiency.
Come and join me in my class!
Contact
Experience
I am an English Language Teacher at the University of Sydney where I teach IELTS, reading, writing and speaking skills to international students. Previously I have worked in Hong Kong and London at various schools and institutions which has also involved designing and updating course material and assessments.
Qualifications
MA in Education from King's College London
BA in English Language and Literature (University of Hong Kong)
Postgraduate Diploma in Education (University of Hong Kong)
CERT IV Training and assessment
NESA Accredited teacher for primary and secondary schools
Qualifications can be shown upon request.
Rates
$60 per hour
Gender
Female
Registered
Joined Tutor Finder on 02-Mar-2021 (updated profile on 21-Jul-2022
)