Annandale, NSW Maths Tutor, Zoom meetings only atm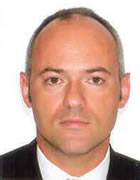 Sydney tutor in Maths, HSC Mathematics Advanced, Extension 1 and Extension 2, Primary and Secondary Mathematics, Selective High School Placement Test, School Scholarship Exams, Opportunity Class Placement Test, GMAT.
Service areas
Annandale, Zoom only at the moment
(1 student review)
I tutor because I love maths, so I try hard to develop enthusiasm for the subject with my students. This has led to some great results - students of mine have gone on to study Medicine and the Bachelor of Commerce at UNSW as well as Aeronautical Engineering at the University of Sydney, and Physics at the University of Oxford. Extension 2 students are very welcome!
I have also taught Selective School Placement Test candidates who gained places at James Ruse AHS, North Sydney Girls HS and Fort Street HS, as well as successful scholarship candidates for Newington College, Meriden, Trinity College, SKEGGS and Santa Sabina College. I particularly enjoy teaching creative writing to my primary school students, which is an important component of any scholarship application.
I also offer GMAT preparation courses for those wishing to apply to take an MBA at one of the world's top business schools. I myself scored 740 on this test (98th percentile), and completed my MBA full-time at the AGSM (UNSW/ University of Sydney, with an international exchange at ESADE in Barcelona). Furthermore, I am happy to provide advice on the preparation of MBA applications - previously I was the senior manager at the AGSM at UNSW with responsibility for admissions.
Additionally, on special request I teach English as a second language, which I taught in Portugal, Spain and and Egypt for over 10 years (I am an avid linguist myself and have a good knowledge of Portuguese, Spanish, Italian, and German).
The service I offer is one-on-one. This allows us to work on those areas that present the greatest challenges to each individual student. In my view, maths is just as much an activity as an 'object of study', so I lead students through as many examples as possible, trying hard to increase their confidence. Leading up to examinations, the focus turns to completing questions from past papers and the development of examination strategies.
My classes are currently delivered online using Zoom, due to the current COVID-19 pandemic. I use a professional graphics tablet in conjunction with the Zoom whiteboard, and plenty of screen sharing. I have a FTTB (fibre to the building) internet connection to guarantee problem-free connectivity. At the end of each class, students receive a copy of the whiteboards created during the class.
I am available on both weekdays and Saturdays. I am based in Annandale, and in more usual circumstances I work in the wider Inner West area too. I can sometimes visit students' homes during the week, although most students find it more convenient to visit me in Annandale. All classes on Mondays, Fridays and Saturdays are in Annandale, but of course, are online at the moment.
If you think I can be of help, please call me on 0409 841330.
Contact
Experience
I began tutoring in 1989, while completing my Masters Degree in Pure Mathematics, and have consistently taught maths since then. I also spent 10 years teaching English as a Second Language (Portugal/ Spain/Egypt), providing me with extensive exposure to students from a wide variety of backgrounds.
Qualifications
1) MBA, Australian Graduate School of Management - UNSW/University of Sydney. GMAT, 740 - 98th percentile;
2) M.Sc. Pure Mathematics, University of Liverpool, UK. Awarded a Distinction grade in both examination and thesis components;
3) B.Sc. (Honours) Mathematics, Van Mildert College, University of Durham, UK.
Rates
Classes are usually 90 minutes, the cost for which is $180. Shorter classes are generally reserved for younger students, and are charged at $120 for 60 minutes. A block of 2 hours (for example, an hour for each of a pair of siblings) is charged at $240.
Working With Children Check
Yes, I'm cleared to work with children in New South Wales until 18-Nov-2024 (details available on request)
Gender
Male
Registered
Joined Tutor Finder on 18-Jun-2009 (updated profile on 30-Jul-2020
)