Experienced Maths, Science & Engineering Tutor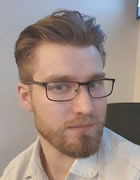 Brisbane tutor in Algebra, Calculus, Engineer, Engineering, Maths, Physics, Statistics, Programming Experience in: Python, Matlab Writing Experience in: Experimental reports, Design documents, Scientific literature reviews
I travel to these locations
Anywhere in the greater Brisbane area, focusing primarily on the bayside
Hey there, I'm Hugh: an experienced tutor with degrees in both science and engineering
I have half a decade of informal experience in tutoring maths, science and engineering, two years experience tutoring professionally and two entire university degree's worth of knowledge in the same fields. I'm willing to take the time to not only help with the 'how' of subjects, but the 'why', making sure my students build a genuine understanding instead of simple short term results. I'm able to help with any knowledge level: everything from high school to university graduate level, whether it be simple everyday homework or major long-form projects and assignments.
I have a flexible timetable, can do home visits, university visits, or work at any other location of your convenience within the greater Brisbane area. Send me a message/email or give me a call to see if my skills are are a good fit for you.
Contact
Experience
-Two years experience as private tutor for all age levels
-4 and a half years 'hobby' tutoring of university physics, maths and engineering
Qualifications
-Highschool graduate, majoring in Maths C, Maths B, IT, Physics and English. Graduated with OP 1.
-Bachelors of science (Physics)
-Bachelors of engineering (Mechanical & Aerospace) with Honors class 2a
-Experienced programmer in python in matlab
-Experienced with writing of technical design documents, lab reports, scientific literature reviews and other large assignments
Rates
$40 per hour standard
Negotiable costs for long-distance travel
Additional non-contact work, e.g. learning resources and study guides, also available
Working With Children Check
Yes, I'm cleared to work with children in Queensland until 22-Jan-2019 (details available on request)
Gender
Male
Registered
Joined Tutor Finder on 27-Jun-2017 (updated profile on 07-Mar-2019
)