HSC Marker - With over over 30 years of teaching experience.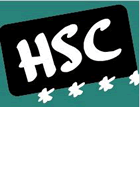 Sydney tutor in Business Studies, Economics
I travel to these locations
Inner West, Lower North Shore, Pymble, Eastern Suburbs, Liverpool
(7 student reviews)
I am a highly experienced Business Studies and Economics classroom teacher. I have marked the HSC over the last 25 years. I have tutored students in a range of HSC subjects studying at Public, Catholic and Independent High Schools. The students I tutor gain the benefits of my knowledge and experience that comes from marking the HSC.
I offer an individualised program designed with your particular needs in mind. You determine what we do, be it explaining theory, improving your exam technique, strategies designed to maximise marks when answering short answer style and extended response style questions. Most of the students I have tutored have achieved Band 6 or Band 5 results in the 2020 HSC in both Economics and Business Studies as a result of the programs I have designed for them. Most of the students I work with have achieved ATARS in the high 80s and 90s as they have transferred my study techniques to their other subjects.
I gain satisfaction from seeing my students achieve their personal best. One of my students achieved a state ranking of 14th in Business Studies in the 2018 HSC, benefiting from the feedback, motivation and encouragement that I provided.
I am double vaccinated, and I am happy to travel to the Inner West, the lower North Shore, the Eastern Suburbs and Sydney's Southern Suburbs. I also provide lessons via Zoom for those concerned about Co-vid safety.
Contact
Experience
I tutor students in their own home, but have moved to Zoom for those concerned about Covid 19.
I specialise in tutoring Business Studies and Economics.
I have marked the HSC in both Economics and Business Studies from 1994 up to and including 2020.
I have also run HSC lecture days for the University Of Western Sydney and also at the University of Sydney.
Qualifications
B.Education (Social Science)
M.Commerce (Marketing)
Rates
$90 per hour depending on the distance travelled.
Working With Children Check
Yes, I'm cleared to work with children in New South Wales until 28-Jan-2022 (details available on request)
Gender
Male
Registered
Joined Tutor Finder on 19-Sep-2007 (updated profile on 13-Oct-2021
)