Experienced English Tutor Specialising in VCE Years 11 and 12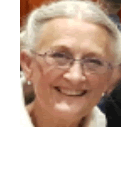 Melbourne tutor in English
Melbourne, Eastern Suburbs.
CURRENT YEAR 10/11 STUDENTS: APPLICATIONS NOW BEING ACCEPTED FOR PRE-2020 HOLIDAY PROGRAM
I have been tutoring university and senior school students for 16 years and I am passionately committed to helping students achieve their very best. My carefully structured tutorials focus on essay planning, writing skills, grammar and vocabulary extension, textual comprehension and analysis, language analysis and exam preparation. Above all, I encourage students' CONFIDENCE.
Students with special needs are especially welcome to apply.
Discount for students/families in genuine financial difficulties.
Parent testimonial: "Early this year I found Julie Zabinski on Tutorfinder.com and requested her assistance in helping my Year 12 daughter with VCE English. In previous years, my daughter excelled in this subject but unfortunately during this last year her grades had dropped considerably. Julie came to our aid and with her extensive knowledge in English language, grammar, communication and comprehension, my daughter's grades are back up to A! Julie's commitment, encouragement and enthusiasm towards helping my daughter were more than we could ever have hoped for. Having had other tutors in the past I can highly recommend Julie and can honestly say she has been the most dedicated and knowledgeable tutor I have ever employed."
julie.zabinski@netspace.net.au
Contact
Experience
16 years' experience tutoring undergraduate university and senior school students.
Qualifications
Senior Education:
Rochester Girls Grammar School, Kent, UK.
Tertiary Education;
BA (Hons 1) Monash University
PhD, Monash University
Rates
$80 per 75 minute tutorial. $100 per English Literature.
Gender
Female
Registered
Joined Tutor Finder on 05-Jan-2011 (updated profile on 27-Oct-2019
)