Experienced Math Tutor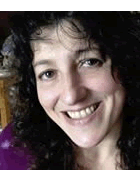 Geelong tutor in Calculus, Creative Writing,
English
,
English
Literature, ESL, Essay Writing, Italian, Maths, Psychology, Reading, Society and Culture, Sociology, Statistics
Hi my name is Laura, I have a Science Degree from Deakin and am currently completing a Behavioural Psychology Degree through Swinburne.
I have also worked as an integration aid and a voluntary tutor at Kumon.
I enjoy tutoring mathematics and believe that with the right help every child can grasp maths.
I tute mathematics at all levels up to and including year 12 (all units) and provide summaries of the material to the high school students.
I provide a program to the primary school children I tute, so that they have the basics on entering high school.
I can also tute Statistics for Psychology up to and including 3rd year.
I can also help adults with the maths component of courses, entry exams and tests for all sorts of careers and adult education.
I also provide tutorials in essay writing, English, Italian, Psychology and Sociology.
Lessons are 1 hour or more, one-on-one, usually on a weekly basis, and from my home in Newcomb. I am also happy to take groups and one-off tutes. This is what I do for a living and can fit in tutorials on evenings, weekends and during the day.
I charge $30 / hr for year 8 and bellow, $40 / hr year 9 and above and $45/ hr for Psychology Statistics.
Contact
Experience
Worked as a math tutor for 8 years.
Qualifications
Have a Bachelor of Science Degree and am also completing a Behavioural Psychology Degree. I have worked as an Analyst programmer, as an integration aide and have worked as a math tutor for 8 years.
Rates
$30 per hour
Gender
Female
Registered
Joined Tutor Finder on 17-Feb-2017 (updated profile on 27-Sep-2018
)