Experienced Math Tutor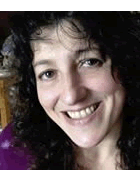 Geelong tutor in Calculus, Creative Writing,
English
,
English
Literature, ESL, Essay Writing, Italian, Maths, Psychology, Reading, Society and Culture, Sociology, Statistics
Hi my name is Laura, I have a Science Degree from Deakin and have completed a Behavioural Psychology Degree through Swinburne.
I have also worked as an integration aid and a voluntary tutor at Kumon.
I enjoy tutoring mathematics and believe that with the right help every child can grasp mathematics.
I tute mathematics at all levels up to and including year 12 (all units) as well as statistics at higher levels and for psychology. Summaries of the topics are provided to highschool students and primary school children follow a program so that they have the basics on entering high school.
Happy to tute Statistics, particularly for Psychology up to and including 3rd year.
Adults are assisted with the maths component of courses, entry exams and tests for all sorts of careers and adult education. For instance tha math component of recruitment tests for the police force, army, nursing etc.
In addition, tutorials in essay writing, English, Italian, Psychology and Sociology can also be organised.
Lessons are 1 hour or more, usually one-on-one, on a weekly basis, from my home in Newcomb. Also happy to take groups and or ad-hoc type tutes. This is what I do for a living and can fit in tutorials on evenings, weekends and during the day.
Fees are $35 / hr for primary school children. $40 / hr for high school children and $45/ hr for tertiary level. A $20 discount will be applied for payments made for the whole term upfront.
Contact
Experience
Worked as a math tutor for 8 years.
Qualifications
Bachelor of Science Degree.
Cmpleting a Behavioural Psychology Degree.
Have worked as an Analyst programmer, as an integration aide and have worked as a math tutor for 10 years.
Rates
$35 per hour
Gender
Female
Registered
Joined Tutor Finder on 17-Feb-2017 (updated profile on 04-Apr-2019
)