HSC Marker, ENGLISH, SCIENCE, MATHS AND HSIE TEACHER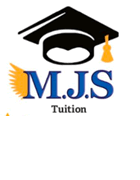 Sydney tutor in English, Maths, Legal Studies, Chemistry, Physics, Economics, Business Studies, Creative Writing, EAL, English Literature, ESL, Essay Writing, Reading
I travel to these locations
Castle hill, Carlingford, Eastwood, parramatta, beecroft, Pennant Hills
High School & Primary School Tutor Subjects include: English- Advanced, Standard, Extension 1&2, ESL
Maths- Advanced, Standard, Extension 1&2
Physics
Chemistry Economics
Business Studies Legal Studies
Primary school teacher- All levels
HSC Marker & NAPLAN Marker
- Hundreds of exams and preparation material from all NSW's best Schools
-Acceleration and Selective School classes
- Actively get ahead of your school topics to ensure you are prepared for your exams and assessments.
- School homework aid and assessment help.
- Small group tuition and Individual lessons available.
- Located in Casula in self-owned tuition office.
- Home tutoring available for groups
- ICAS Prep
-NAPLAN Prep
- Have taught over 400 Students personally, RESULTS guaranteed!
Experienced Teacher who is active, encouraging and enjoys thoroughly working hard to ensure all students perform exceptionally in all school assessments.
Contact
Experience
2 tutors available with varied experienced included:
16 years experience
HSC Marker
NAPLAN MARKER
TUTORS STUDENTS FROM JAMES RUSE AND TOP 10 SCHOOLS
Qualifications
HSC ENGLISH TEACHER
COMMERCIAL TAXATION LAWYER
SCIENCE & MATHS TEACHER
Rates
Group prices $55 per hour
Individual price is $80 per hour
Online for both Maths and English lessons.
Face to face only in Casula
Student Discount
Special Offer - Discounts for referrals
Gender
Male
Registered
Joined Tutor Finder on 02-Dec-2019 (updated profile on 23-May-2022
)