IELTS (7-9) / PTE EXPERT, UNI / ACADEMIC WRITING, LANTITE, RANZCP CEQ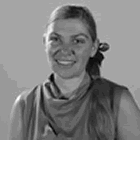 Melbourne tutor in IELTS, PTE, Essay Writing, Reading, Teacher, ESL, EAL, Anthropology, Management, Indonesian, Bahasa Malaysia, Portuguese, TOEFL, RANZCP, LANTITE
Service areas
Melbourne CBD Universities, NE Victoria Broadford Seymour, and Sydney, Gold Coast, Brisbane visits
Being tertiary focused, I coach adults in English exam preparation (IELTS, PTE, FCE & CAE, LANTITE), and academic writing for university assessments, including essay exams such as RANZCP CEQ. Services span assessment planning, support, proofing and feedback for a wide range of degrees as well as guidance on job applications, interview preparation, resume writing, presentation skills and report writing for business professionals.
I have attained the highest award as teacher, am a teacher trainer and curriculum designer, and also have educational management experience as the principal administrator = I'm very educated and experienced! I have a very calming manner and an engaging wealth of materials. Renowned for teaching academic competency and English test taking, experience has largely been focused on Academic English (EAP, test prep, RANZCP CEQ, TESOL, study skills) Business English & Management as well as General English (ELICOS, AMEP, VET, Literacy).
Our session content will be negotiated and suited for your particular learning style and desired outcomes, with the flexibility to be face-to face, blended, online, or simply to correct online submissions in a timely manner.
In order to improve as quickly as possible I will provide you with fresh writing, grammar, reading and listening tasks, and additional study materials outside of each meeting so that the majority of our time together is spent on feedback and coaching.
*** CANDIDATES for PTE & IELTS (BANDS 6.5-9.0) ONLY *** I also deliver specialised, interactive workshops in PTE & IELTS WRITING (General and Academic), Grammar, Speaking and Reading, focused on high band scores only in Melbourne CBD and surrounds as well as travelling the east coast to major cities. Cost is $35 per hour to join the class (This is not private tuition). You are welcome to join at any time and attend casually, with sessions available until to mid-December 2019. At present these workshops are scheduled on Wednesday and Thursday afternoon-evenings and Sunday daytime.
Please feel free to message or call me on 0481317231 with any questions or to arrange a class. I prefer to meet in the CBD or local universities. I am usually available daytime and weeknights 10am-8pm. Other times can be negotiated for online study. I look forward to meeting you and gain great satisfaction from seeing my clients achieve!
Contact
Experience
As teacher I have attained the highest award with reputable providers in Universities, TAFE as well as private ELICOS and EAL tertiary institutions. My clients have included university students, international students, new migrants, refugees, local youth, student teachers and business, education and health professionals.
I'm very experienced in IELTS / PTE / FCE / CAE / CEQ / LANTITE preparation and test taking strategies as well as the RANZCP, ISLPR, IELTS and CEFR rubrics. I have published educational resources online and in print which are still in circulation today and have authored nationally accredited curriculum.
Qualifications
* Master in Education, specialising in Leading and Managing Organisations (MEdLeadership).
* IELTS Examiner / Assessor
* PostGraduate Diploma in Education specialising in ESL and SOSE methods (P.Grad.Dip.Ed secondary)
* Double Major Bachelor in Arts / Asian Studies with Linguistics, Indonesian Language, Anthropology and Asian History (B.A/AsSt)
* Cert IVs in TAE40110 (with LLN) and Small Business Management
* current 'Working with Children Check' card (nationally scoped) as well as the Queensland 'Blue Card'
Rates
***Private tuition and Academic revision / editing***
Face to face $65 per hour or online $55 per hour. Prepaid bulk discount: $300 for 5 hours face to face.
*** CANDIDATES for PTE & IELTS (BANDS 6.5-9.0) ONLY ***
Small group workshops are scheduled on Wednesday and Thursday afternoon-evenings and Sunday daytime. Cost is $35 per hour to join your selected session (This is not private tuition).
Student Discount
Special Offer - Prepaid block face2face $300 /5hrs. Online: $55/hr
Gender
Female
Registered
Joined Tutor Finder on 18-Oct-2016 (updated profile on 07-Sep-2019
)