Qualified HSC English Teacher - Essay Writing Specialist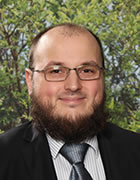 Sydney tutor in Creative Writing, English, English Literature, Essay Writing
I travel to these locations
Prestons, Hoxton Park, Bonnyrigg, Leppington
I aim to offer the most personalised learning experience possible with one on one tutoring at the students home. Home visits are also supported with phone and email support when required. Currently a high school English teacher, I can provide close support with essay writing, textual analysis and support with preparing for the HSC English exam by providing tips and strategies to the best you possible can in the HSC English course.
South Western Sydney Suburbs we offer tutoring in: Abbotsbury, Ashcroft, Austral, Badgerys Creek, Bonnyrigg, Bonnyrigg Heights, Bossley Park, Bow Bowing, Bringelly, Busby, Cartwright, Casula, Casula Mall, Catherine Field, Cecil Hills, Cecil Park, Denham Court, Edensor Park, Glenfield, Glenquarie, Green Valley, Greenfield Park, Heckenberg, Hinchinbrook, Horningsea Park, Hoxton Park, Ingleburn, Kearns, Kemps Creek, Leppington, Liverpool South, Lurnea, Macquarie Fields, Macquarie Links, Middleton Grange, Mount Pritchard, Mount Vernon, Prestons, Raby, Rossmore, Sadleir, Varroville, West Hoxton
Current availability is currently limited to:
1. Monday Afternoon, Night
2. Friday Afternoon, Night
3. Saturday
Contact
Experience
I am a qualified Secondary English teacher with over 5 years teaching teaching experience in both public and private schools. I have been tutoring HSC English for over 10 years. I specialise in Essay Writing and provide a 1 on 1 premium service. I not only visit students at home, but also provide after hours phone and email assistance.
Qualifications
2013-2014: Master of Teaching (Secondary), University of New England
2011-2014: Master of Arts in (TESOL), University of Technology, Sydney
2012-2013: Master of Arts in English Literature, Macquarie University
2010-2011: Graduate Certificate of Arts (English), University of Sydney
2007-2010: Bachelor of Business with Credit, University of Technology, Sydney
Rates
http://www.academialiteraria.com.au/pricing/
Student Discount
Special Offer - First Lesson Free
Working With Children Check
Yes, I'm cleared to work with children in New South Wales until 27-Aug-2023 (details available on request)
Gender
Male
Registered
Joined Tutor Finder on 22-Jul-2019 (updated profile on 10-Aug-2019
)