Tax Law and Accounting tutor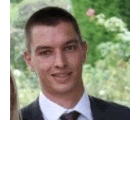 Melbourne tutor in Accounting, CPA-CA, Economics, Essay Writing, Taxation
Having had an industry experience including working in a public practice and industry as well as recently completing CPA qualification I found it interesting and satisfactory to share the knowledge with others and regularly do it both at my workplace and outside of work. I have been doing tutoring for quite a long time and built a fairly large customer base.
I always make sure I make an extra mile for my students so that they fully understand the concepts taught and I always try to find a tailored approach for every student.
Contact
Experience
Have been keeping multiple students happy by helping them out understanding complex taxation and accounting concepts including teaching CPA subjects. The areas I am specializing in are as follows:
- tax legislation (interpreting statue and common law, working on cases, etc.)
- CGT, GST, assessable income, tax deductions, tax residency, etc.
- Debits, credits, accruals, financial reporting, inventory, etc.
Also I am great at paraphrasing, structuring and writing essays on any subject matter.
Qualifications
Fully Qualified CPA with a work experience in accounting industry of over 5 years including both pubic practice and industry.
Holding Master of Professional Accounting and Bachelor of Finance degrees.
Rates
$40 per hour
Gender
Male
Registered
Joined Tutor Finder on 21-Jan-2020 (updated profile on 26-Jan-2022
)