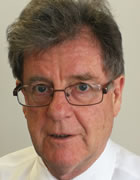 Sydney tutor in Algebra, Business Studies, Calculus, Economics, Finance, Maths, Statistics
I travel to these locations
Northern and Eastern Suburbs of Sydney
(5 student reviews)
I am an experienced lecturer/tutor in University Foundation and Diploma courses in economics, finance and statistics. I provide private tuition in economics, finance and statistics at the university undergraduate level or economics, business studies at the HSC level and mathematics for school students studying maths from year 7 to year 12.
I am able to decompose complex theoretical concepts too easy to understand levels and show you how to incorporate these in essays and assignments and can demonstrate the application of concepts to real world problems.
I am available any time during the week (Sunday-Monday) and proved tutoring on a one to one basis or to small groups of students.
Contact
Experience
I have taught HSC economics. Economics and accounting at the university foundation level and economics and statistics as the first year university level.
Qualifications
My qualifications include Diploma in Education UNSW
Bachelor of Commerce (Economics) UNSW
Master of Commerce (Economics) UNSW
Master of Applied Finance Macquarie University
Master of Science (Applied Statistics) Swinburne University of Technology
I have a working with children clearance (WWC1047205E)and my NESA number if 307616.
Rates
$50 per hour
Gender
Male
Registered
Joined Tutor Finder on 30-Nov-2017 (updated profile on 10-Nov-2019
)