experienced economics, statistics and Finance tutor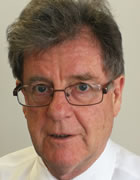 Sydney tutor in Algebra, Business Studies, Calculus, Economics, Finance, Maths, Statistics
I travel to these locations
Online
(11 student reviews)
I am an experienced lecturer/tutor in University Foundation and Diploma courses in economics, finance and statistics and am currently employed as a casual school teacher mostly covering Economics and Mathematics.
DURING THE CURRENT CORONA VIRUS SOCIAL DISTANCING REQUIREMENTS I PROVIDE TUTORIAL SERVICES ONLINE ONLY.
I provide tutoring services in Economics, Statistics, Mathematics and Finance. Over the last three years I have tutored students in the flowing subject areas.
1) Maths. Year 11 and 12 Standard and Advanced maths, Math123 MQ Uni
2) Economics. Year 11 and 12 HSC, year 11 International Baccalaureate year 11 WACE, first year University economics and intermediate micro and macroeconomics at UTS (23567 & 23568) and Sydney Uni (ECOS2101 & ECOS2002).
3) Statistics. SAT 2300 Data Analysis USQ, 26134 Business Statistics UTS, 20032 Statistics for Business WSU, PSY349 Design and Statistics III MQ Uni.
4) Finance. 25742 Financial management and 25421 International Financial Management UTS, BUS704 USC and financial professional studying AFMA and Financial Educational Professional courses.
Regarding Assignments, I provide guidance and explain concepts and theory to assist with assignments I DO NOT WRITE ASSIGNMENTS.
I am available for online tutoring Monday to Sunday during the day or evening.
Contact
Experience
I have taught HSC economics. Economics and accounting at the university foundation level and economics and statistics as the first year university level.
Qualifications
My qualifications include Diploma in Education UNSW
Bachelor of Commerce (Economics) UNSW
Master of Commerce Honours (Economics) UNSW
Master of Applied Finance Macquarie University
Master of Science (Applied Statistics) Swinburne University of Technology
I have a working with children clearance (WWC1047205E)and my NESA number if 307616.
Rates
$65 per hour
Gender
Male
Registered
Joined Tutor Finder on 30-Nov-2017 (updated profile on 28-Apr-2022
)