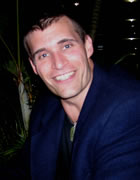 Cairns tutor in Biology, Chemistry, Economics, Engineering, English, ESL, Essay Writing, GAMSAT, Industrial Technology, Maths, Philosophy, Physics, Politics, Psychology, Reading, Society and Culture, Statistics, UMAT
(5 student reviews)
I'm a patient and helpful teacher with extensive knowledge and experience working with students of all ages - Year 9 High school to 4th year Uni. as well as mature students.
Biology - Molecular, Micro, Immunology, Cellular, Virology
Business - Economics (1st Year Uni)
Chemistry - High school, tertiary - all areas (Analytical, Organic, Inorganic, General first year, Physical, Instrumental Analysis, Biochemical, Industrial)
Chem Eng - Unit Operations, mass and heat balancing, flow studies
English - Essay writing, Creative writing, Speech prep (soliloquies, monologues), Literature studies, Scientific paper writing, ESL
Materials Science - Young's modulus, composites, metals, alloys and polymers study
Math - Algebra (basic, advanced, matrix), Calculus (differential, integral), Trig, Problem Solving, Proofs by Induction, Modeling, Network Theory (Introductory), Upgrading
Medical - Pharmacy, Pharmacology, Molecular Therapeutics, Statistical Epidemiology, GAMSAT / UCAT prep
Military - DLAB study assistance
Psychology - (1st Year Uni)
Availability: During the week, some weekends: 2 - 8 PM
Lessons: For sciences I provide help to students with specific questions. For ESL a more structured "lesson" may be offered.
--------
NOTES
--------
NOTE 1 - THE CORONA VIRUS OUTBREAK AND THE 2020 HIGH SCHOOL/UNIVERSITY YEAR
* In Queensland, schools may, at some point, close with the corona virus spread and go to an online curriculum; in this case, one-on-one teaching will be even more important. I am a skilled teacher who offers teaching in a corona virus free environment that is quiet and calm. I have a few time slots open so don't hesitate to contact me.
NOTE 2 - SCIENTIFIC PAPER WRITING
* One of my 4th year Uni students whom I guided and assisted in writing her thesis has had her original research published in an international journal. * I've helped a PhD student write her thesis in biochemistry.
NOTE 3 - GAMSAT
* I'm taking on students now for GAMSAT study for the 2020 exam sittings; over 95% of my students have passed the exam and most are now studying medicine. On average I do one session a week for 50 weeks with a student.
NOTE 4 - EEI PAPERS IN SCIENCE FOR HIGH SCHOOL YEAR TWELVES
* Nine of my students have gone on to state and national championships with their papers. * In 2017, three of my Yr 12 students had there EEIs chosen for state and national awards; one student had a half page newspaper article written about his biology project.
NOTE 5 - UCAT
* I'm taking on students now for study in the new UCAT format for 2020. If you want to succeed at UCAT you've got to know the ins and outs of the test. It is significantly different from UMAT.
Contact
Experience
7 years at a Canadian College - Sheridan
2 years at JCU, Cairns
11 years private
Qualifications
B Sc - Biochemistry
B Sc - Chemistry
Dip - Environmental Science/Chem Eng
Dip - Botanical Medicine
Cert - TESOL English
Rates
$50/hr
Gender
Male
Registered
Joined Tutor Finder on 27-Apr-2008 (updated profile on 23-Jul-2020
)