On-line and on-site tutoring by expert VIT (VCE) teachers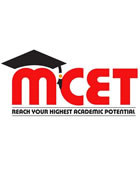 Melbourne tutor in Biology, Chemistry, General Science, Maths
Service areas
Eastern suburbs, Boxhill to Ringwood, Doncaster, Glen Waverly
(3 student reviews)
**NOW ENROLLING FOR VCE Head- Start Classes https://mcettutors.com/ ALL ONLINE/ ON-SITE SMALL GROUP CLASSES
ENROLLING FOR 2024
Founder: Sandy Abey(Msc in Pharmeceutical Science, BSc, Biomedical Science (Hon), BSc, Agriculture Science, Master of education)
VIT registered teacher (10 + experience in VCE)
Current VCE Chemistry/Biology and Science teacher at the Best Selected Entry School in Melbourne
An active member of professional networks: Chemistry Education Association, Biology Teacher's Network, Maths Association Victoria, Science Teachers' Association Victoria
Co-author of a school textbook for VCE Chemistry U 1 to 2 (Oxford University Press)
Our Teaching:
We are diagnostic in teaching and tailor make our teaching strategies to suit each individual student. Small group sizes enable us to achieve this goal.
Our Mission: Maximize student engagement in learning and lead the students reach their highest academic potentials.
Our Resources:
 PPT presentations, summary notes and YouTube/FB video explanations
 Tailor made Google Classroom Access with many additional resources, practice questions and feedback.
 Strategies to practice how to
- Effectively manage time and excel in exam skills (literacy, numeracy) - Quickly and efficiently attempt worded problems.
- Reduce stress by following a detailed road map for revision.
 Exam papers (from many providers) and selected feedback.
https://mcettutors.com/
Contact today and secure your place.
Contact
Experience
13 years (VCE chemistry/biology)
Qualifications
MSc Pharmaceutical Science (current student at Monash Uni)Bachelor of science Honors (Biomedical science) Distinction- Victoria University, Australia - Golden Key membership for top 5%
Post Graduate Diploma in Secondary education - RMIT, Australia - Golden Key
membership for top 5%
Bachelor of science (Agriculture)
Rates
$40 per hour is for online small group sessions. On-site classes: ONE ON ONE IS $ 75 PER HOUR. Two students combined: $45 per hour each. Three to Five students combined $30 per hour each. For any other group or SAC preparation or exam preparation classes or on-site group classes (max no of 5 students) please call 0425716392 for special rates.
Student Discount
Mention that you found this advertisement on Tutor Finder and you will receive your first lesson for half the normal hourly rate ($20 instead of $40).
Working With Children Check
Yes, I'm cleared to work with children in Victoria until 29-Aug-2023 (details available on request)
Registered
Joined Tutor Finder on 19-May-2011 (updated profile on 18-Nov-2023
)