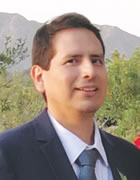 Adelaide tutor in Maths Methods, Calculus, Maths, Further Maths, Algebra, Statistics, Geometry, Uni Maths, TAFE Maths, Calculus, Linear Algebra, Differential Equations, Real Analysis, STAT, SAT, ADF, CSPA, GMAT, SACE Maths, IB Maths, Year 12 General Maths, Year 12 Math Methods, Year 12 Math Specialist, Year 11 General Maths, Year 11 Math Methods, Year 11 Math Specialist, IB Math Studies SL, IB Math SL, IB Math HL, Naplan, Year 10 Maths, Year 9 Maths, Year 8 Maths, Year 7 Maths, Year 6 Maths, Year 5 Maths, Year 4
(11 student reviews)
*I prepare my students not just to improve but to excel*
*MOST SUCCESSFUL MATH COACH/MENTOR IN ADELAIDE*
*9 (HIGH) DISTINCTIONS IN UNIVERSITY MATH SUBJECTS TAUGHT IN 2019*
*OVER EIGHT YEARS OF VERY SUCCESSFUL FULL TIME TUITION EXPERIENCE IN PERSON AND ONLINE*
SUCCESS UPDATE (APRIL-SEPTEMBER 2020): FOUR PERFECT (100%) MARKS WITH THREE YEAR 12 STUDENTS WHO STARTED THIS YEAR WITH B, C AND C. ONE YEAR 12 IB SL STUDENT WHO JUMPED TO 7 WITH 3 WEEKS OF LESSONS HAVING BEEN STUCK WITH 3, 4s FOR TWO YEARS.
*FAST, CABLED INTERNET, FULLY DIGITAL RESOURCES AND THE SAME LEVEL OF SUCCESS WITH ONLINE AND IN PERSON LESSONS*
*EXCELLENT 2019 RESULTS!! OVER 90% OF STUDENTS IMPROVED THEIR MARKS 20-50% OR MAINTAINED STRAIGHT As / (H)Ds. 12 ATARS OVER 90; 14 STUDENTS ADMITTED TO THEIR FIRST DEGREE CHOICE; 21 As (MINUS TO PLUS) AND (HIGH) DISTINCTIONS IN MATH*
*****Special mention to my highest achieving 2019 year 12 students:*****
Z. S. got A in Math Methods, a 99.35 ATAR and was admitted to the Bachelor of Electrical Engineering at the University of Adelaide and UNSW.
F. M. got A in Math Methods, a 95.35 ATAR and was admitted to the Bachelor of Medical Sciences and Advanced Studies of the University of Sydney.
S. W. got A+ in Math Methods and A- in Specialist Math, a 95.85 ATAR and was admitted to the Bachelor of Commerce at the University of Melbourne and the University of Sydney.
S. P. got A+ in General Math, a 97.80 ATAR and was admitted to the Bachelor of Physiotherapy at UniSA.
S. Y. got 7 in IB SL Math, a 96.20 ATAR and was admitted to the Bachelor of Architecture at the University of Melbourne.
*****My 2019 university students did particularly well too:*****
N.P. got High Distinctions in Differential Equations and Mathematical Modelling, and Distinction in Applied Probability. Bachelor of Mathematics at UniSA.
M.D. got High Distinctions in Math IM and Statistical Analysis and Modelling, and Distinction in Math IA. Bachelor of Mathematical and Computer Sciences and Finance (double degree) at the University of Adelaide.
M.M. got High Distinction in Mathematical Background for Biostatistics. Postgraduate Diploma in Biostatistics at the University of Sydney.
A.A. got High Distinction in Fundamentals of Real Analysis. Bachelor of Mathematics at Flinders University.
R.F. got High Distinction in Mathematics 1A. Bachelor of Computer Science at Flinders University.
(full contact details available upon request)
EXCELLENT 2018 RESULTS!! 12 ATARS OVER 90; 1 NATIONAL MERIT SCHOLARSHIP TO THE UNIVERSITY OF MELBOURNE, 10 STUDENTS ADMITTED TO THEIR FIRST DEGREE CHOICE; 17 As (MINUS TO PLUS) AND (HIGH) DISTINCTIONS IN MATH, 9 OF THEM IN UNIVERSITY SUBJECTS✓
MULTIPLE TOP ATARS, UNIVERSITY ENTRANCE AND MATH RESULTS YEAR BY YEAR✓
100% FREE MY ORIGINAL EBOOK HOW TO BECOME A STRAIGHT A MATH STUDENT✓
100% FREE STUDY PLAN, STRENGTHS AND WEAKNESSES ASSESSMENT, HOMEWORK AND OCCASIONAL ONLINE ENQUIRIES✓
MEMBER OF MASA (MATHEMATICAL ASSOCIATION OF SOUTH AUSTRALIA) AND AAMT (AUSTRALIAN ASSOCIATION OF MATHEMATICS TEACHERS)✓
OVER 8 YEARS CONTINUOUS SUCCESSFUL EXPERIENCE. OVER 200 1-ON-1 PAST STUDENTS. UP-TO-DATE POLICE CHECK✓
VERY SUCCESSFUL RECORD: CONFIDENCE, GRADES AND STUDY HABITS IMPROVE CONSIDERABLY IN MOST CASES. PLENTY OF VERY POSITIVE *CURRENT, PROVEN* RESULTS✓
EXTENSIVE COLLECTION OF NOTES, EXERCISES AND TIPS TO OPTIMISE YOUR UNDERSTANDING AND GRADES!!✓
APPROACHABLE, KNOWLEDGEABLE, DIDACTIC, FUN✓
BEYOND MATH, IT'S ABOUT HELPING STUDENTS SEE HOW BRILLIANT, ACCOMPLISHED AND SELF CONFIDENT THEY CAN BE!
With great passion for Mathematics and Education, and coming from a family of Engineers and Teachers, I combine the best of both worlds to provide the best explanations, strategies and overall educational support in Adelaide. The objective with all my students is to help them progress rapidly and improve their results consistently; increases of 20-30% within 2 weeks of starting lessons are not uncommon among them. *Each of my students' outcomes is MY OWN TOP PRIORITY*. With over 8 years of experience and over 200 1-on-1 past students, I am very confident with different attitudes and learning styles, and not only explain the topics in a fully comprehensible, tried-and-tested step-by-step way, but make sure discipline, focus, self-assurance and work ethic improve as well.
*ACHIEVING EXCELLENCE IS WITHIN THE REACH OF EVERY STUDENT*
My approach goes well beyond tutoring, I coach and mentor my students paying close attention to all aspects of their education and personal growth (study material, motivation, habits) so they become consistently more accomplishment-minded. Beyond subject content, thorough assessment and constructive feedback of study and personal habits are provided continuously, lesson by lesson, with strong emphasis on discipline, focus, hard work and self confidence, so they become better, more fulfilled and successful in Math *and their other subjects too*, a decisive factor particularly in years 11 and 12.
Furthermore, I do understand the economic and time investment involved, and offer a completely personalised study plan tailored to the student's needs. Regular 2 hs/week of lessons results in at least a consistent B plus, and in most instances A. Having lived, studied and worked in three continents (North and South America, Europe and Australia), work experience in telecom and mining companies and postgraduate studies in the UK and USA allow me to offer a more well-rounded educational experience.
*WE ARE ALL MUCH MORE CAPABLE AND STRONGER THAN WHAT WE MAY THINK WE ARE*
Current and former students are among others, from Adelaide High School, Banksia Park International High School, Concordia College, Emmaus Christian College, Glenunga International High School, Immanuel College, Mercedes College, King's Baptist Grammar School, Loreto College, Marryatville High School, Mitcham Girls High School, Norwood Morialta High School, Pembroke School, Prince Alfred College, Pulteney Grammar School, Scotch College, Seymour College, St Ignatius College, St Peter's Girls' School, St Peter's College, University Senior College, Unley High School, Walford Anglican School for Girls, Wilderness School, TAFE SA, University of Adelaide, UniSA, Flinders University, Charles Darwin University, ADF, SAMFS.
Year by year my high school students have successfully gained admission to / graduated from the University of Adelaide, UniSA, Flinders University, the University of Melbourne, Monash University, the University of Sydney, UNSW, University of Technology Sydney, the University of Queensland, the Australian Defence Force Academy. A substantial number of them enter highly competitive and demanding programs in Medicine, Dentistry, Physiotherapy, Optometry, Medical Imaging, Biotechnology, Veterinary Science, Law, Architecture, Civil / Aeronautical / Electrical / Mechanical, Chemical / Biomedical Engineering, Information Technology, Computer Science, Accounting, Business/Commerce, Finance, Economics, among others.
*****Highlights of my work*****
Personal commitment to unlocking my students' potential. I greatly value your trust and make sure both students and parents are very happy with the outcomes.
Time & stress management; study, goal setting and test/exam taking skills are evaluated from the start. *This is key in promoting improvement in Math and all other subjects*
As I teach most topics in the curriculum across all years from 5 to 12 up to undergraduate level on a very frequent (weekly to nearly daily) basis, I know the most commonly tested questions and make sure to prioritise them.
All questions are always welcomed and all students are treated with great encouragement, high expectation, attention and respect.
Students are continuously encouraged to achieve higher proficiency levels, we move swiftly onto more advanced material as soon as they seem confident. A significant number of them are in the IB programme, their schools' top Math groups or ahead 1, 2 years with respect to their peers.
Together with understanding the principles and academic improvement, special emphasis on confidence, enjoying the discovery and learning process, and realising how simple yet very beautiful and rewarding Math can be!
Verifiable Testimonials:
"Hi Andrew you've been such an incredible tutor! So far I got high distinctions for Calculus 1 and Calculus 2! Thank you so much for your help :)" Natalia, Bachelor of Mathematics, UniSA
"Hi Andrew, I got my first preference, I'm very happy with the results. Thank you again for all the great work you did with me. You're the best tutor I've had. By far." Ahmed, Bachelor of Computer Science - University of Adelaide
"Hi Andrew, my ATAR was 99.65 and I will go to the University of Melbourne to study Commerce and successfully I got their National Merit scholarship. You are such a great teacher!! Thank you for teaching me Maths I enjoyed the lessons very much" Jillian, University of Melbourne
"Hi Andrew, Atar and math results were great, I got an A+ for methods and an A for spec! My atar was 99.5 and I got a place in my first preference which was Bachelor of Chemical Engineering and Biotechnology at Adelaide Uni. Thank you so much for everything this year!" Sophie, University of Adelaide
"Hi Andrew! Happy New Year! My final results went very well. I got an A- for Methods and B+ for Specialist. My ATAR was 97.25. I'm still in the process of enrolling for my course in uni. I've been accepted to Architectural and Structural Engineering. Hope you are doing well. Thank you very much for all your help last year." Angela, University of Adelaide
"Hi Andrew, I did quite well in the final, getting an A and overall a 19, my ATAR was 97 and got offered Optometry today at Flinders University. Thank you so much for all your help last year. Kind regards" Kevin
"Hello Andrew! Thank you for checking in :) I received an A- overall in Maths this year! I got a 92.45 ATAR which guarantees me into my course of Interior Architecture at UniSA! Thank you so much for all of your help and guidance throughout the year! Hope you had a great Christmas and have a happy new year! Thank you again" Sophie, UniSA
"Hi Andrew, my ATAR was 90.35 and I received an early offer from Adelaide University in a Bachelor of Accounting which I have accepted. I would like to thank you again for your help throughout the year and I am very pleased to have gained entry into my degree of choice. Have a great new year. Thank you again Andrew" Tom, University of Adelaide
"Thank you very much for everything Andrew, ATAR and Math results were great, I was admitted to my first degree choice" Ayla, Bachelor of Science (Veterinary Bioscience) - University of Adelaide
"My son was admitted to the Bachelor of Electrical and Electronic Engineering at the University of Adelaide with A+ in Math Specialist and Studies, thank you Andrew" Umesh, father of Swapnil
"I got my results which got to be a place in the Bachelor of Architectural Design and I'll be starting next month. Thank you very very much for your help" Fred, University of Adelaide
"I got A+ and A in Methods and Specialist last year and this year!! My scores were nearly perfect, thank you Andrew!!" Jill, year 12, Tranmere
"Hi Andrew, just got my results, all went well with the CSPA test, got higher than what I needed, thank you very much for all your help!!!" Deb, TAFE SA
"Hi Andrew, just wanted to let you know I passed my CSPA test, thank you so much for everything!" Shelley, TAFE SA
"Andrew turned around my son from hating Maths to being the student who helps the kid next to him. He is always keen to go to his lesson and shows a concentration level I never dreamed of. I receive updates on my son's progress and feel that Andrew is as personally invested in his education as we are. I recommend Andrew very highly" Heidi, Cherry Gardens
"My son and I are grateful for Andrew's Math tutoring. He has helped him achieve excellent results in just one term, his marks have increased over 30% and has started getting the best results in his class." Lyn, mum of Shaun, year 11 General Maths student
"Jess was very happy with your lesson. She found you much more patient that her teachers, and liked the way you went into the background to explain things better. She is relieved to find a tutor who can help her confidence as well as do the Math. Thank you. Looking forward to the next lesson" Betty, mum of Jess, year 11 Math Methods student
"Thank you so much Andrew, our son has gone from 40s-50s to 70s-90s!" Mike, Trinity Gardens
"His Math's grades have improved drastically, my friend's daughter also got much higher grades with you" Jason, Magill
"Trent went from C to B in just one term, thank you Andrew" Sue, Marion
"My son's marks went from 50% to 80% in two weeks, amazing!" Karen, Adelaide CBD
"I'm finally getting 85%+ and still improving, Andrew's been so helpful and encouraging" Anthony, y9, Campbelltown
"Robbie doesn't hate Maths anymore, he's actually enjoying the subject now and getting As and Bs after Cs-Es since primary school" Lilian, Goodwood
"Thanks Andrew my grades are up 20% I'm much more confident now" James, year 9, Adelaide CBD
Subjects and tests I offer:
AMC
Naplan
ACER/IGNITE
ACARA Y3-10
ACARA Y11-12: Essential, General, Methods and Specialist Math, Units 1-4. Full Australian Curriculum coverage. HSC, VCE, QCE, TCE, SACE & WACE
IB SL & HL
TAFE & University Math
STAT, CSPA, ADF, SAPOL, SAMFS
SAT, GRE & GMAT.
Please also let me know if you need tuition in Physics, Chemistry or Biology to put you in contact with one of my highly experienced, effective and reliable colleagues experts in those subjects.
Regular tuition includes, beyond lesson time, homework, practice material, occasional between lesson enquiries and assignment proofreading (my students generally obtain As in theirs) 100% free of charge all included. Free extra time is also provided from time to time based on your needs.
*Full online tuition infrastructure and resources. Fast, reliable cabled Internet, Skype, fully featured virtual whiteboard and all study material digitalised. I've been providing online tuition for years to remote and interstate students with the same level of success as with in person tuition. My fastest improved student is in fact from NSW, she increased her marks by 50% in less than a term with online tuition only*.
Feel free to contact me and start improving today! Best regards, Andrew
Contact
Experience
*MULTIPLE TOP ATARS, UNIVERSITY ENTRANCE AND MATH RESULTS YEAR BY YEAR*
*FULL AUSTRALIAN AND IB CURRICULUMS + TAFE AND UNIVERSITY MATH SUBJECTS*
Over 8 years of Math tutoring/coaching/mentoring experience and over 200 very happy students and families. *Verifiable substantial record of helping students behind increase up to 40% and those ahead achieve excellence (95%+) in their yearly averages, unmatched by most other tutors.* By focusing on identifying weaknesses and gaps in knowledge, and addressing them as soon as possible in our lessons with targeted homework, I'm able to bring my students to levels of achievement and confidence they didn't think were possible before.
Teaching Math is a strong passion for me and thus I can offer all my students a wealth of fresh, current experience than is rare to find: 25-45+ regular weekly students year round, 200+ past students. My professional, approachable, easy going nature, along with very high expectations towards all my students are key in helping me achieve top-rate results regardless of previous grades, attitudes or study skills.
Qualifications
*STRAIGHT A+ IN MATH IN HIGH SCHOOL, STRAIGHT A IN MATH IN UNIVERSITY*
*Bachelor of Engineering with 7 years of industry experience and 8+ years of tutoring experience*
*Graduated Bachelor of Engineering from PUCP, the top university in Peru, top 15-30 in the International Math Olympiad, comparable to Australia and most European countries (www.imo-official.org/results.aspx). PUCP is highly selective and demanding, with 7% admission rate (comparable to medicine programs in Australia, or Ivy League universities (Harvard, Princeton, Yale, etc) in the USA) and 60% completion rate*
*Nine pure and applied Math undergraduate subjects, topics including Multivariate Differential and Integral Calculus, Complex Numbers, Vectors, Linear Algebra, Differential Equations, Fourier and Laplace Transforms, among others*
*Master of Economics. A in all Math subjects (4 in total) including Mathematical Methods for Economics and Econometrics.
PGDip Finance*
*OVERALL MARK OF A IN ALL DEGREES COMBINED*
Rates
$40 per hour
Student Discount
Special Offer - STUDY WITH YOUR FRIENDS AND SAVE UP TO 50%!
Registered
Joined Tutor Finder on 17-Mar-2017 (updated profile on 18-Sep-2020
)