Learn to be the best version of yourself.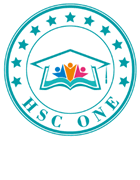 Sydney tutor in Chemistry, Maths, Physics
I travel to these locations
Inner West, Strathfield, Burwood, Concord, Haberfield, Dulwich Hill, Ashfield
(18 student reviews)
Introduction
Become the best version of yourself by studying smarter, not harder. I am a qualified secondary school teacher specialising in mathematics, physics and chemistry. I have been tutoring high school students since 2006.
Education is my passion, and my mission is to allow my students to reach their full potential. I am approachable, patient, and attentive to detail; I set the lesson pace and style to suit the student. I provide all my students with concise notes, practice exam papers, and I teach fast problem solving techniques to save valuable minutes in exams.
Services
* Register now for 2020 Group Classes: Yr 11 Two Unit Advanced Maths, Yr 11 Chemistry, Yr 11 Physics
* Each subject is a 2 hour lesson covering: theory, exam style questions, hacks, and depth studies.
* Unlike other tutoring centres, students will not be anxiously copying the board. I provide illustrated cloze style notes with fully worked solutions. This means more time spent on actual learning.
* Small classes 2-6 students
* 1:1 Tutoring for year 11 (Preliminary), year 12 (HSC).
Subjects
[HSC]
* Mathematics: Standard, 2 Unit (Advanced), 3 Unit (Extension 1), 4 Unit (Extension 2)
* Science: Chemistry, Physics
[IB - International Baccalaureate]
* Mathematics: Studies, SL, HL
* Science: Chemistry SL/HL, Physics SL/HL
Methods
Building a student's understanding in a topic increases their confidence, enjoyment and interest in the subject as a whole. This is a self-reinforcing cycle that results in strong improvements.
When answering exam questions, I walk my students through the TIME principle: step-by-step.
T
heory - know the theory.
I
nterpretation - recognise what the question wants.
M
ethod - select or plan the most appropriate method.
E
xecution - execute the method.
I explain maths/physics/chemistry concepts clearly with intuitive diagrams, useful analogies, and methods that are easy to replicate. I also keep a digital record of syllabus notes, questions and solutions that are personalised for each student.
Locations
Inner West Area: Ashfield, Burwood, Cabarita, Concord, Croydon, Five Dock, Haberfield, Homebush, Leichhardt, Lewisham, Petersham, Summer Hill, Strathfield.
For students living further away: we can arrange online lessons on Skype, or you can visit my premises.
Inquiries and Bookings
~ Limited spaces available
Henry Tang
Specialisation: Mathematics (year 11-12 / Standard / 2 Unit / 3 Unit), Chemistry, Physics
Please call or text me on 0416259285, or email me on henry.math.sci@gmail.com
I look forward to hearing from you.
Contact
Experience
14 years experience.
*Tuition Work History*
Self Employed Tutor (2014 to present)
Tutoring Advantage (2013 to 2015)
Matrix Education (2013 to 2015)
North Shore Coaching (2007 to 2013)
Action Coaching (2006 to 2007)
Qualifications
Board of Studies Teaching Accreditation in
Mathematics, Physics, and Science.
Working With Children Check Number: WWC0107857E
Graduate Diploma of Teaching (Secondary)
(Australian Catholic University)
Bachelor of Biomedical & Mechanical Engineering
(University of Sydney)
Higher School Certificate
(Sydney Technical High School)
Rates
[One to One]
90/hr
Standard lesson: 2 hours
[Groups Classes]
50/hr or 100 per 2 hour lesson.
Working With Children Check
Yes, I'm cleared to work with children in New South Wales until 20-Sep-2023 (details available on request)
Gender
Male
Registered
Joined Tutor Finder on 22-Mar-2015 (updated profile on 30-Sep-2019
)