Be the best version of yourself.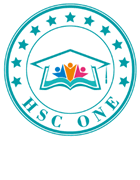 Sydney tutor in Chemistry, General Science, Maths, Maths Methods, Maths Specialist, Physics
We travel to these locations
Online, Kellyville, Bella Vista, The Ponds, Glenwood, Rouse Hill
(29 student reviews)
Introduction
Since 2006, I have tutored over 500 students in mathematics, chemistry, and physics; in both the HSC and IB. In 2019, my top student achieved an ATAR of 99.85 and is now doing Neuroscience as a precursor to Medicine. In 2020 and 2021, many of my students scored in the high 90's and were admitted into medicine, law, software engineering, and actuarial studies.
I am a qualified secondary school teacher specialising in mathematics, physics and chemistry. I will teach you to become the best version of yourself by studying smarter, not harder.
Education is my passion, and my mission is to allow my students to reach their full potential. I am approachable, patient, and attentive to detail. I provide all my students with concise notes, practice exam papers, and I teach fast problem solving techniques to save valuable minutes in exams.
​I look forward to meeting you and starting our education journey together.
Group lessons **Enrolments Open**
- Small groups with personalised attention ($40/hr per student for groups of 3+)
- 2U Advanced Maths (Year 11+12 available now)
- 3U Extension 1 Maths (Year 11+12 available now)
- 4U Extension 2 Maths (Available now)
- Physics (Year 12 available now, year 11 available from term 1 2023)
- Chemistry (Year 11 available from term 1 2023 / year 12 available from term 4 2022)
- All course material has been written specifically for the new HSC syllabus.
- Most preliminary / HSC subjects consist of 2 or 3 hour lessons running for 10 lessons a term. Lessons includes theory, exercises, mock exams, a short break, and a Q/A session at the end (school work general questions welcome).
-​ Location will be at my home office or online.
Contact Details
Henry Tang
B. Engineering (Biomedical) (Mechanical) & Grad. Dip. Education (Secondary) (Mathematics, Science)
Phone: 0416259285
Email: henry.math.sci@gmail.com
Website: hscone.com.au
I look forward to hearing from you.
Contact
Experience
16 years experience.
Self Employed Tutor (2014 to present)
Tutoring Advantage (2013 to 2015)
Matrix Education (2013 to 2015)
North Shore Coaching (2007 to 2013)
Action Coaching (2006 to 2007)
Qualifications
Board of Studies Teaching Accreditation in
Mathematics, Physics, and Science.
Working With Children Check Number: WWC0107857E
Graduate Diploma of Teaching (Secondary)
(Australian Catholic University)
Bachelor of Biomedical & Mechanical Engineering
(University of Sydney)
Higher School Certificate
(Sydney Technical High School)
Rates
Group Classes ($40/hr)
One to one ($100/hr)
Student Discount
Special Offer - Refer friend, if they enrol, you get 2 free lesson
Working With Children Check
Yes, I'm cleared to work with children in New South Wales until 20-Sep-2023 (details available on request)
Registered
Joined Tutor Finder on 22-Mar-2015 (updated profile on 01-Jul-2022
)