Learn to be the best version of yourself.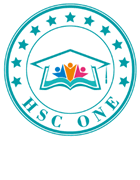 Sydney tutor in Chemistry, English, English Literature, ESL, Essay Writing, Further Maths, Maths, Maths Methods, Physics
We travel to these locations
Inner West, Strathfield, Burwood, Petersham, Hurstville, Sutherland
(22 student reviews)
[Online lessons available]
Introduction
Since 2006, I have tutored over 500 students in mathematics, chemistry, and physics; in both the HSC and IB. In 2019, my top student achieved an ATAR of 99.85.
I am a qualified secondary school teacher specialising in mathematics, physics and chemistry. I will teach you to become the best version of yourself by studying smarter, not harder.
Education is my passion, and my mission is to allow my students to reach their full potential. I am approachable, patient, and attentive to detail; I set the lesson pace and style to suit the student. I provide all my students with concise notes, practice exam papers, and I teach fast problem solving techniques to save valuable minutes in exams.
​I look forward to meeting you and starting our education journey together.
I have recently partnered up with another tutor, Isaac, who completed the IB with a 99.85 ATAR and intends to pursue a career in medicine. He coaches Maths, English, Chemistry, Sports Science and Psychology. He can provide mentoring for nailing that perfect ATAR, coping with exams, and writing an epic extended essay.
Subjects
-Maths (Year 7-12, all levels up to HSC 4 unit or IB HL)
-Chemistry (Year 11-12, HSC or IB)
-Physics (Year 11-12, HSC or IB).
-English (Year 7 to 12 HSC or IB)
Tutors
Henry (Maths, Physics, Chemistry) **Limited places**
[WWC0107857E]
Isaac (Chemistry, English, Maths, Sports Science, Psychology) **Limited places**
[WWC2093045E]
One to one tuition
-Customised tutoring to meet each individual student's learning goals.
Micro group lesson
-Micro groups with personalised attention (2-4 students) ($50/hr per student; lessons are 2 ours for most subjects, and 3 hours for 3U maths)
-Free individual student session prior to the term. I will assess each student's learning needs to provide a customised study plan.
-​Location will be at my home office.
2 hour group lesson breakdown
​
15 min
homework collection, feedback and solutions.
90 min
interactive lesson:
-Theory & worked examples with cloze style notes to minimise student writing time.
-Illustrations and visual aids.
-Classwork questions to reinforce learning.
-Classwork solutions explained.
15 min
tutorial:
-Students may ask any questions about HSC ONE coursework, school textbook work, or past exam papers.
Homework
provided:
-Contains specially designed exam style questions for the purpose of revision and exam preparation.
Locations
Inner West Area: Ashfield, Burwood, Cabarita, Concord, Croydon, Five Dock, Haberfield, Homebush, Leichhardt, Lewisham, Petersham, Summer Hill, Strathfield. Also: Hurstville and Sutherland.
Contact Details
Henry Tang
Specialisation: Mathematics (year 11-12 / Standard / 2 Unit / 3 Unit), Chemistry, Physics
Phone: 0416259285
Email: hsc.one.tutor@gmail.com
Website: hscone.com.au
I look forward to hearing from you.
Contact
Experience
14 years experience.
*Tuition Work History*
Self Employed Tutor (2014 to present)
Tutoring Advantage (2013 to 2015)
Matrix Education (2013 to 2015)
North Shore Coaching (2007 to 2013)
Action Coaching (2006 to 2007)
Qualifications
Board of Studies Teaching Accreditation in
Mathematics, Physics, and Science.
Working With Children Check Number: WWC0107857E
Graduate Diploma of Teaching (Secondary)
(Australian Catholic University)
Bachelor of Biomedical & Mechanical Engineering
(University of Sydney)
Higher School Certificate
(Sydney Technical High School)
Rates
*Henry*
-At student's home or library (90/hr, standard lesson is 2hrs)
-At my home office or online (80/hr, standard lesson is 2hrs)
-Micro group (2-4 students) (50/hr with lessons being 2 or 3 hours)
*Isaac*
-At student's home or library (75/hr)
-Online (65/hr)
Student Discount
Special Offer - Refer friend, if they enrol, you get $100 credit.
Working With Children Check
Yes, I'm cleared to work with children in New South Wales until 20-Sep-2023 (details available on request)
Registered
Joined Tutor Finder on 22-Mar-2015 (updated profile on 03-Jul-2020
)