My best effort for your best results.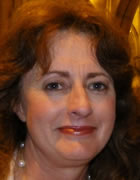 Sydney tutor in English, Essay Writing
I have a Bachelor of Arts (Honours) from the University of Sydney with a double major in English Literature and History and for thirty years I have been assisting HSC English students with their studies. For the 2022 HSC six of my students got a Band 6 and for the 2020 HSC three of my students got a Band 6 in Advanced English and one got a Band 6 in Extension I English. In the 2017 HSC six of my students obtained a Band 6 with one achieving a mark of 97 and coming top in the subject at his school Baulkham Hills High School.
For some students, the classroom does not meet all their educational needs. Individual tuition can target deficiencies specific to each student which in turn assists them to benefit more from what they are taught at school. In addition, there are topics that are not taught at school in which I specialise, but which are essential for an high English mark. These topics are: essay writing, conceptual thinking, examination technique, creative writing and comprehension.
My methodology is based on the three principles of high expectations, explicit teaching and Socratic dialogue.
High expectations:
High expectations are linked with higher performance for all students. The reverse can also be true. I aim to cultivate a culture of high expectations matched with supplying the means by which to fulfill those standards.
Explicit teaching:
I clearly show students what to do and how to do it.
Effective feedback:
Explicit and detailed feedback is one of the most powerful influences on student achievement. Feedback that focuses on improving tasks, processes and student autonomy usually has a positive impact on most students.
Socratic dialogue:
I use a Socratic method of teaching that is interactive and aimed at developing independent thinking. Students are encouraged to express themselves and engage in dialogue as a way of developing their analytical ability and capacity for logical thought.
I provide specialised reading lists for Extension 1 students and mentoring of creative writing for Extension II students.
I am familiar with most of the texts set for study at Advanced and Extension. I have developed specialist methodologies for the Common Module Human Experiences and the Modules curriculum for the 2019-23 HSC. Most of my experience has been with selective school and independent school students who have a Band 6 in Advanced, Extension I and II English, as their objective.
I have a strict cap on the number of students I teach in a day and in a week, to ensure that I can allocate each student the hours of preparation they need every week. The reason my students do so well, is because of the detailed and thorough preparation I do for every lesson for every student. This not only ensures the students obtain the results they want, but also ensures that every moment of every one of their lessons will be spent in the most effective and efficient way possible. I understand that everyone's time is valuable.
I am finding that more and more Year 11 students are unprepared to meet the challenges of Advanced English. They are unable to construct grammatically correct sentences or possess the vocabulary required to understand the words contained in essay questions, let alone understand the texts set for study. By the time they request my help in Year 11 it is sometimes too late to address these basic skills. Similarly, most students no longer read outside the texts set for study by their school and are simply too inexperienced to tackle the complex Advanced English texts or Extension 1 texts.
"Kids come out of primary school without mastering the technical aspects of writing and yet secondary schools aren't equipped to teach writing or, in many cases, prepared to teach it" so says educational consultant Dr. Peter Knapp quoted in The Weekend Australian. The report went onto record that, "National literacy tests this year show that in Year 7, only about 15 per cent used correct punctuation most of the time, while 10 per cent used effective and accurate paragraphs and 4 per cent used correct and varied sentences. By Year 9, students technical mastery of writing showed little improvement, only 25 per cent using mostly correct punctuation, 20 per cent using effective and accurate paragraphs and 13 per cent using correct and varied sentences." My own experiencing of teaching for over 25 years corroborates these findings. It has become more pronounced in the past 5 years.
I have established a back-to-basics program for year 7-10 students to enable them to meet the demands of high school study and ensure that they are prepared to tackle the demands of Year 11 English. I would add that a poor vocabulary is another concern that must be addressed well before year 11.
My lessons for year 7 -10 students will cover grammar, sentence structure, vocabulary enrichment, creative writing, language forms and features and mentoring of personal reading activities. Weekly homework will be set to reinforce lesson content and track student performance. I aim to have students reading classic adult novels and Shakespearean texts from year 7 so they will have the vocabulary and experience to tackle the complex Year 11 texts. I mentor and support them as they move onto these more challenging texts.
Students in Years 11 -12 will be taught essay writing skills, creative writing, exam preparation, exam technique and time management, as well as how to understand the texts set for study and what the NESA curriculum requires of them. Assistance is also given in project management and study timetabling.
Classes follow the school term dates. Each class goes for one hour but students can have double lessons if there are the times available to offer them. The fee is $198 per hour inclusive of GST. Payment is required usually for each term in advance but other arrangements can be made. When absences are notified in advance, make up lessons can be scheduled. Prior to the first lesson students must submit one or two essays in their own handwriting for evaluation. This ensures that the lessons can be individually prepared for them and assists in setting goals for the term.
Every lesson is prepared individually for every student so as to target their particular needs. I teach students an efficient method of preparing their notes and advise them on how to efficiently plan their exam preparation. The ideal time to commence tuition is at the commencement of Yr 10 to ensure all the necessary skills are in place prior to Yr 12. However, I am willing to teach students at any of the stages of their preparation for the HSC.
Students are able to contact me using email at any time to answer to any questions they may have.
Every student receives my HSC English Study guide that contains a practical step-by-step, tick-the-box guide that tells them everything they need to do and how to do it in order to achieve their best, including sample study timetables for those students who have difficulty with organisation and pro forma for their notes and quotes. A more detailed description of the lessons together with testimonials from past students can be emailed to you.
As seven of my own children have recently completed the HSC, I understand the pressures that students and their families are under during this final school year.
I meet with parents prior to the first lesson to discuss the particular needs of each student. There is
no charge for this first meeting.
Further enquiries on 0413274248 NSW Government Working With Children Check no WWC0047726E, valid to 12.8.23
Contact
Experience
For over twenty five years I have provided
individual private tuition for HSC English
students, most of whom have been enrolled at
selective high schools. In addition, seven of my
own children have recently completed the HSC.
Qualifications
Bachelor of Arts (Honours) University of Sydney
Double Major in English Literature and History
Rates
$198 inclusive of GST
Gender
Female
Registered
Joined Tutor Finder on 02-Jun-2011 (updated profile on 19-Jun-2022
)