HSC and High School English and History Tutor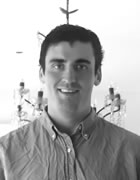 Sydney tutor in Business Studies, Creative Writing, English, English Literature, ESL, Essay Writing, History, Legal Studies, Politics, Reading, Society and Culture
I travel to these locations
Inner West, Sydney CBD
I have tutored students for the past three years and am a current high distinction level student at the University of Sydney. I offer services in Standard English, Advanced English, Modern History, Ancient History and History Extension. During my HSC year I received a certificate of excellence for my Extension History major work from the History Teacher's Association. My lessons are dynamic and flexible, whether you need assistance in studying for exams, better clarification on the topics you are studying or need help in how to better structure your essay writing, I would love to be of help.
My tutorials are generally structured around first assessing my student's ability to both dissect abstract ideas embedded within texts and their ability to transfer that into an overarching argument on paper. This involves short response based questions to a variety of literary extracts to which I supply. After getting a grasp on writing style and various strengths and weaknesses in analysing texts, the foundation will be set to then progress further into deconstructing the texts assigned at school, whilst also allowing me to be equipped with enough knowledge to offer advice on how to improve essay writing, how to handle the pressures of time constraints in exams and how to utilise quotations and the characters in texts and apply them to more abstract concepts.
I am currently running all of my sessions online with the lessons going for 1 hour for $60. This price is inclusive of as many drafts my students wish to submit during the week and am also able to supply homework if desired.
Please do not hesitate to contact me if you have any questions at pjbyrne96@gmail.com
Regards
Pat Byrne
Contact
Experience
I have been tutoring students across all Primary and High School years over the past three years and primarily offer sessions in English and History. My two main focuses are how to properly structure essays as well as provide insight into how to intricately dissect themes within texts and historical sources.
Qualifications
Band 6 in HSC Modern History
Certificate of Excellence from History Teacher's Association for Extension History Major Work
Current High Distinction Average at the University of Sydney
Experience in Tutoring University, High School and Primary School Students
Rates
$60 per hour
Working With Children Check
Yes, I'm cleared to work with children in New South Wales until 28-Feb-2024 (details available on request)
Gender
Male
Registered
Joined Tutor Finder on 21-Dec-2018 (updated profile on 17-Jul-2020
)