Expert Maths Coach for Years 7 to 12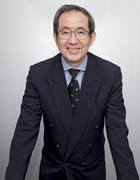 Melbourne tutor in Calculus, Maths, Statistics
(16 student reviews)
Previously a Balwyn High School teacher, I am currently a full-time Math tutor offering one-on-one and small group classes for Year 7-12 student clients. I am proud to have helped a number of my student clients achieve excellence in VCE Math Methods, Further Maths and Specialist Maths.
With specially developed complementary notes and worksheets, the math workshops are highly engaged with interactive activities with each student capable of demonstrating what they have learnt whilst sharing with others in the work groups. The math coaching methodology simplifies complex concepts and enables creative approaches towards problem solving and understanding key concepts. The objective is to gain confidence and mastery towards VCE exam oriented questions enabling the student clientele to attain consistent excellent results.
I have developed mixed skill sets from diverse work experiences - computer programming, civil engineering, IT consulting, financial and business analysis project management. With such varied experiences, I am able to engage students further with real life experiences.
To assess a new student client, a complimentary initial assessment will be conducted to gauge the student client mathematical ability level in different areas and this also allows students the opportunity to understand my teaching methodology.
Contact
Experience
My tutoring experiences include:
- VCE Math Methods, Further Maths and Specialist Maths
- IB Mathematics
- Mathematics Foundation for Years 7-10
- Select entry Exam Preparation for Years 6 � 8 students
My high school teaching experiences include:
- VCE Math Methods and Further Maths
- Year 7 � 10 Maths and Science
Qualifications
BA Computer Science, BS Civil Engineering (University of Minnesota, USA)
MS Civil Engineering (Stevens Institute of Techology, New Jersey, USA)
MBA (Indiana University, USA (a top ten business school in the USA)
Graduate Diploma of Secondary Education with honours (RMIT, 2013)
Rates
$70-$80 per hour for one-to-one sessions (depending on level)
$35-$50 per hour for small groups (between 2 to 7 students)
Working With Children Check
Yes, I'm cleared to work with children in Victoria until 04-Dec-2023 (details available on request)
Gender
Male
Registered
Joined Tutor Finder on 15-Oct-2016 (updated profile on 29-Aug-2019
)