Statistics Coach For Uni Students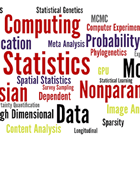 Sydney tutor in Hindi, Management, Maths, Maths Methods, Physics, Statistics, SPSS; STATA; MS Excel
I travel to these locations
Sydney, Strathfield , Castle Hill, Blacktown
(9 student reviews)
Expertise In Inferential Statistical Analysis Using SPSS/STATA/MS Excel
Assignment Guidance Statistics & Research Methods In Psychology / Sociology / Epidemiology/ Biostatistics/ Business Statistics
SPSS - Regression/ANOVA/ Factor Analysis STATA - Regression/ANOVA
Statistics Using Microsoft Excel Business Statistics
SKYPE Tutoring Expertise
Specialised tutoring for following Uni students
ACU : PSYC104/PSYC206/PSYC311/PSYC424
UNE : PSYC372/PSYC472 , Macquarie : PSY248/PSY349/PSY332
University of Sydney : QBUS5001, BACH5068
WSU : 200032
UNSW :Business Statistics / PHCM9498
15 years of coaching experience. Genuinely helping students excel. Specializing in delivering complicated mathematical & geometrical concepts "in easy to understand" form. Offering solutions to memorize key points by translating them into day to day experience.
Improve the results for Assignments & Exams
Available Mon-Fri 5.30 PM to 7.30 PM
Sat 11 AM to 5 PM Sun 1PM to 5 PM
Contact
Experience
Extensive one on one and tutoring experience
Expertise in Uni assignments
Qualifications
Bachelor Of Science ( Statistics - Hons)
Rates
Discounts available on booking more than 10 hours with prepaid fees.
Gender
Male
Registered
Joined Tutor Finder on 27-Feb-2014 (updated profile on 17-May-2019
)